Autumn 1 Newsletter
Hello everyone,
Thanks for visiting our page. Over the past few weeks, the children have been settling into school and embracing the new challenges that come along with being in year 6.
We started off the academic year with a week of team building activities to help the children to develop their communication skills after spending six weeks apart. They got the chance to participate in many activities such as, bridge building, blindfold challenges and different art activities. It was great to see all the children getting involved.
What have the children enjoyed so far?
"Our geography lessons have been really interesting because we have been learning about the coasts and I have really enjoyed them very much." - Rochelle
"I really like year 6 so far because I've enjoyed being with a new teacher and having a fresh start." - Ilyanah
"I really like year 6 because I can learn new things and we are the head of the school. I really like year 6 because our teacher is king. In year 6, I've enjoyed the mufti days because you can do really fun things that day and wear your own clothes." - Rachel
"In year 6, so far I have enjoyed Project Achieve a lot. In Project Achieve, I have liked when we have done some acting because we get to work with other people and work together. I also liked when we did origami because it was a really fun experience and I think we should have more origami in Project Achieve. In P.E. I find it delightful when we work as a team to accomplish a task, but I feel if we do different sports such as badminton, it would be more enjoyable. The greater depth maths class is amazing. My teacher (Mr Romero) has taught us a lot of things and really challenges us." - Erin
Have a look at what else we've been up to.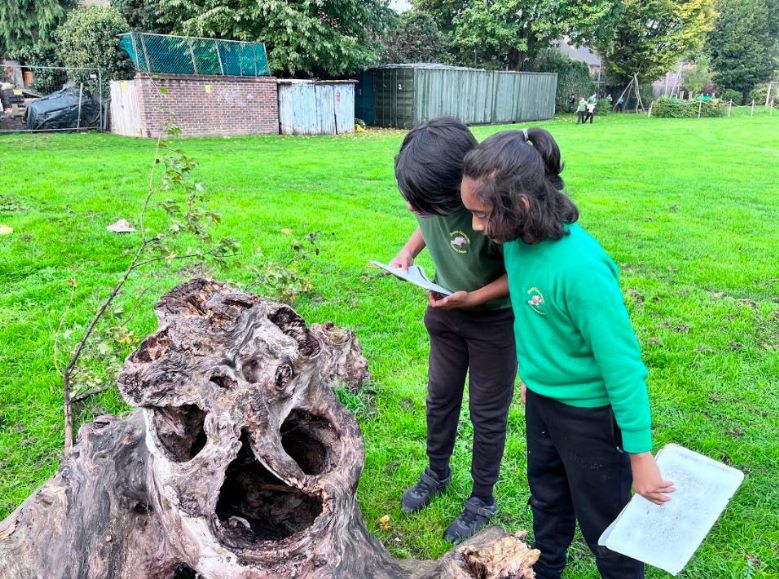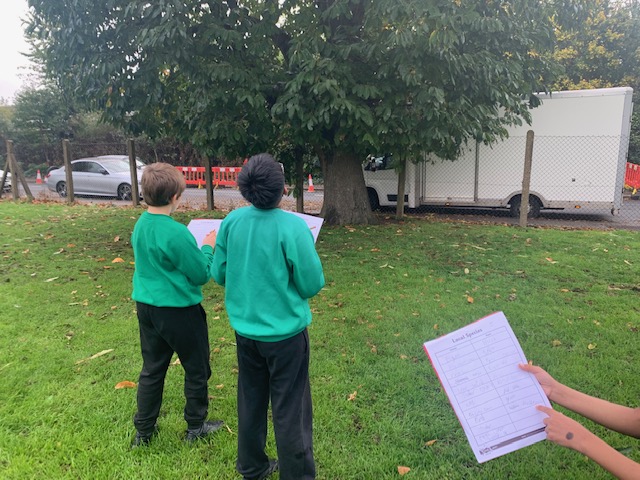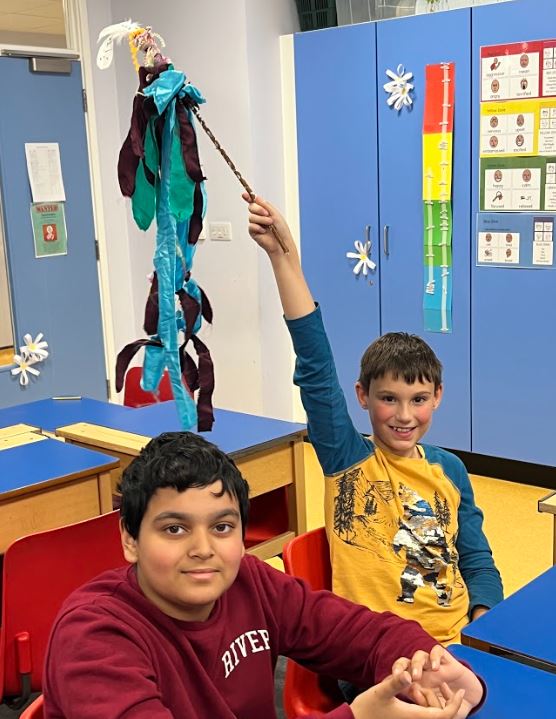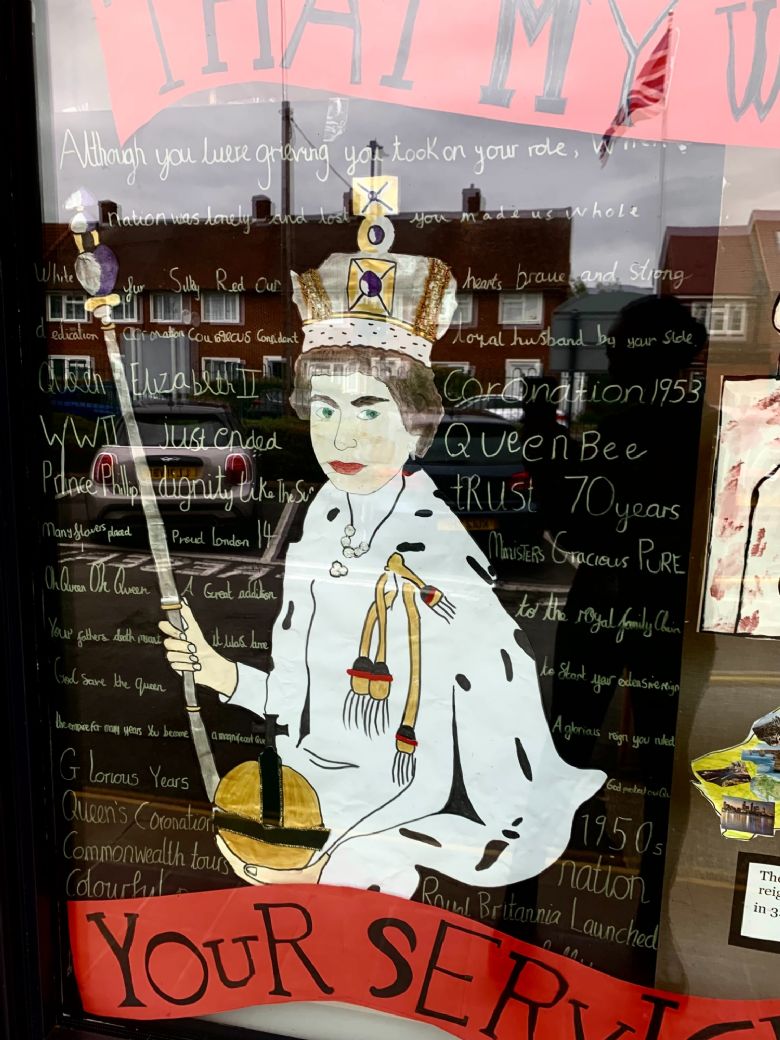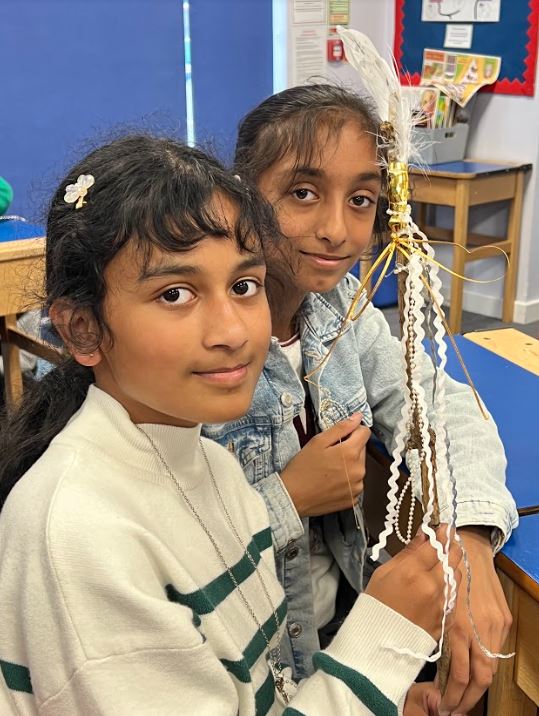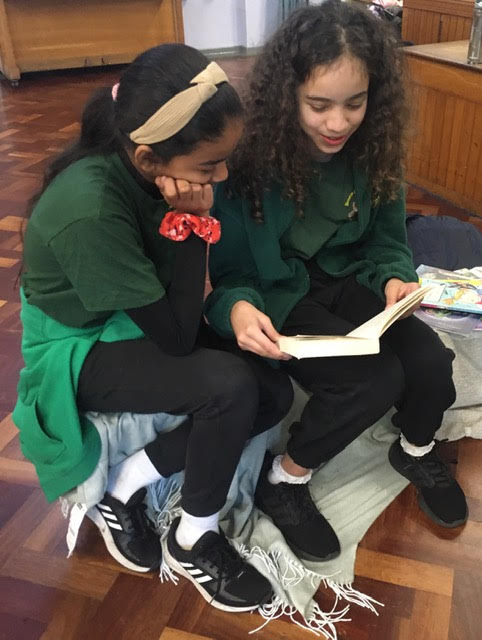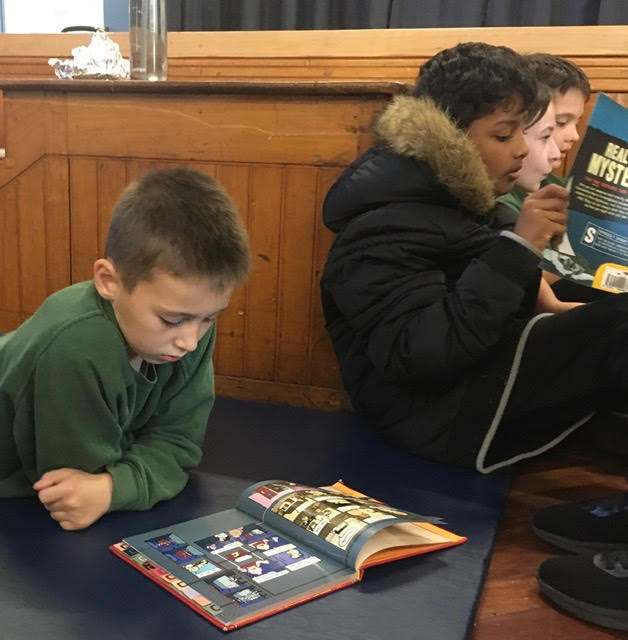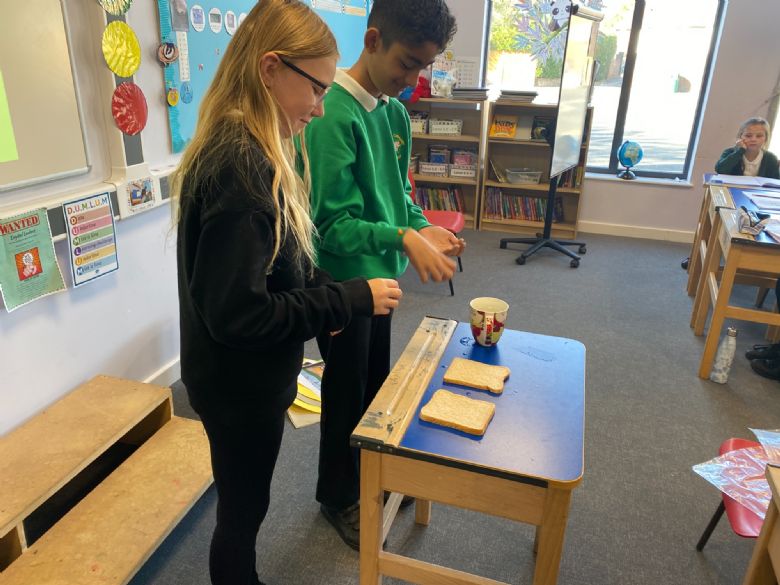 Autumn 2 Newsletter
Welcome back to our page.
What's new?
We've been extremely busy this half-term both inside and out of the classroom. On our first week back, it was STEM week throughout the school and the children got the chance to complete loads of practical lessons. They also participated in a STIXX workshop run by Jeremy King. He gave the children great insight into the possible careers in STEM and reminded them all about how STEM is for everyone.
In November, year 6 were invited to the dress rehearsal of the Christmas pantomime performance of Cinderella at Paul Robeson theatre. The children really enjoyed having the theatre all to themselves and took a few pointers of their end of year production.
What have the children enjoyed so far?
"I think that the heart dissection was more fun than I expected and it was successful. We couldn't have done it without the help of our teachers." - Ilyanah
"I enjoyed that we learnt about death punishments back in th past. I enjoy history. It is my favourite subject because it is fun." - Yusef
"During the STIXX workshop, I had a lot of fun. I enjoyed working as a team, making rods and learning new things." - Erin
"The STIXX workshop was a successful activity (for most people). We used a STIXX machine to make sticks made of 6 sheets of newspapers. There were 6 people and we had to make a shelter with the rods of newspapers and cable ties. It was very enjoyable." - Harmandeep
"What I liked about the STIXX workshop is that we used heavy machines to turn newspaper into sticks and they were as hard as steel. We used these sticks to make a shelter and we used team work. The one thing I learnt is that a triangle is the most sturdy shape." - Ismail
"I liked our geography lessons because we got to build sea defences because normally we have to do work in books, but this was fun." - Sheadon
"The pantomime was amazing because we got to see a live show in front of us and there were interactions. It is also sad because it is our last year, so we can't go." - Zakirah
"I really enjoyed singing 'All I Want for Christmas is You' with my class, and we got to take pictures with our parents after too." - Yuvraj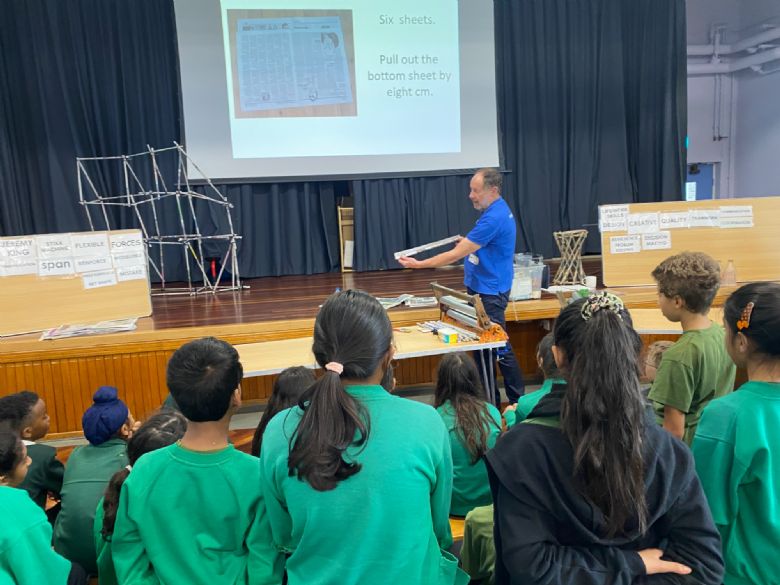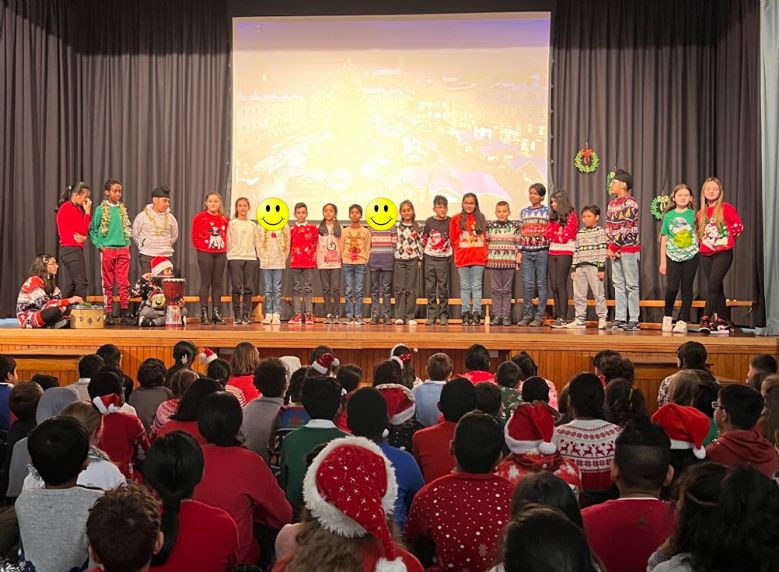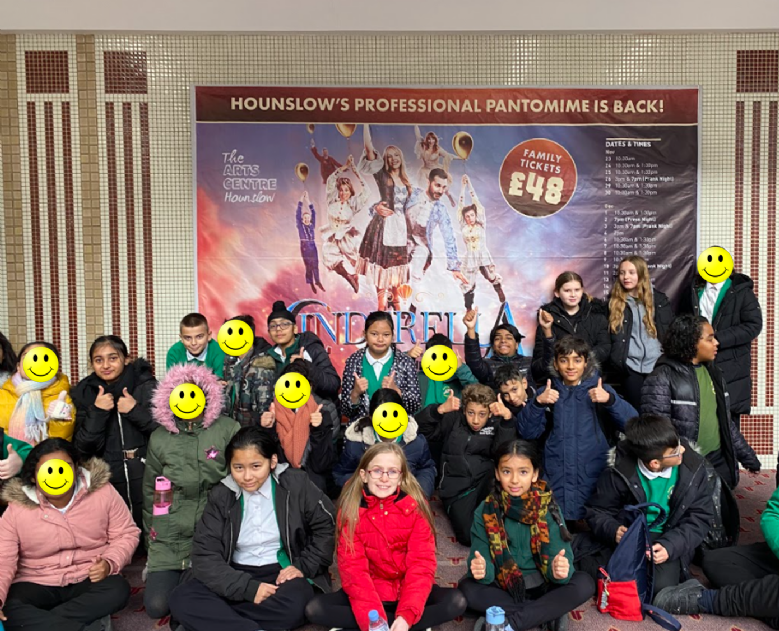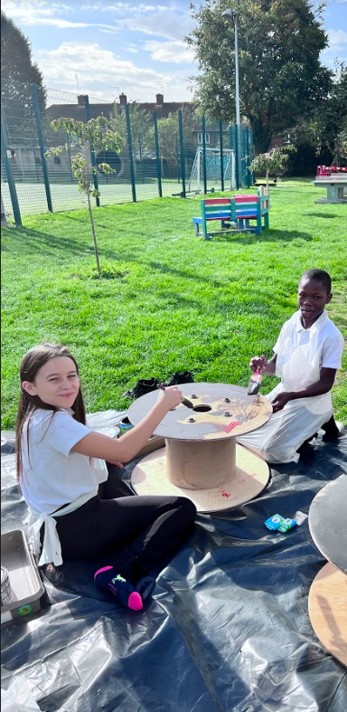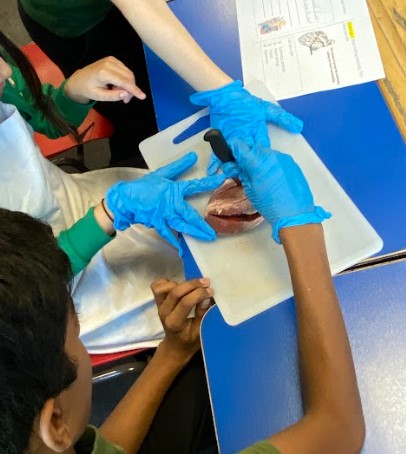 What are they proud of?
Here are a few children with work that they are really proud of.