Welcome to Year 2's class page!
In Year 2, we have 3 classes that are listed below.
| Blue Class | Indigo Class | Sky Class |
| --- | --- | --- |
| Miss Cannon | Miss Stocks/Miss Pegna | Mrs Ibrahim |
| Mrs Williams | Miss Jan | Mrs Triscott |
| Mrs Kaur | | |
Click on the links below to find out about all the fun things we have been up to this half term.
Autumn 1
English
This half term, the children have been looking at the story 'The owl that was afraid of the dark.' by Jill Tomlinson.
The children have really enjoyed following Plop on his journey to overcome his fears. The children got to visit a campfire just like Plop did in the story. They loved the experience day of the campfire, this really helped enrich the children's language. They enjoyed hot chocolate, sang songs, told silly stories and toasted imaginary marshmallows around the fire.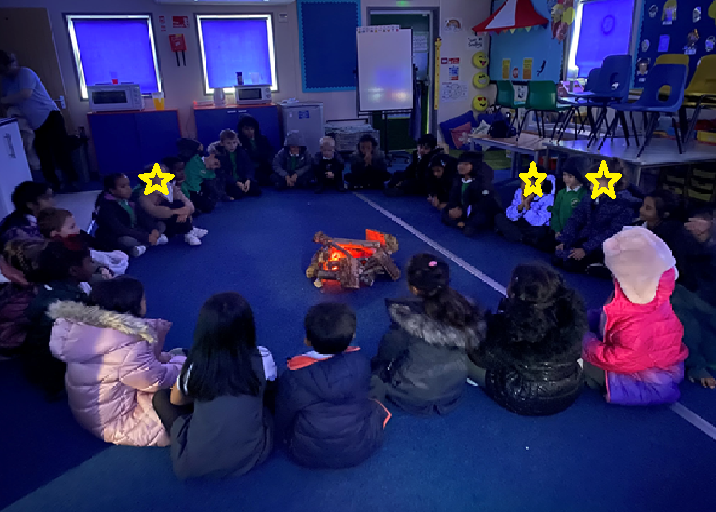 At the end of the unit children spent time planning and writing their own stories where a character was scared of something new. Take a look at the children's WOW work below!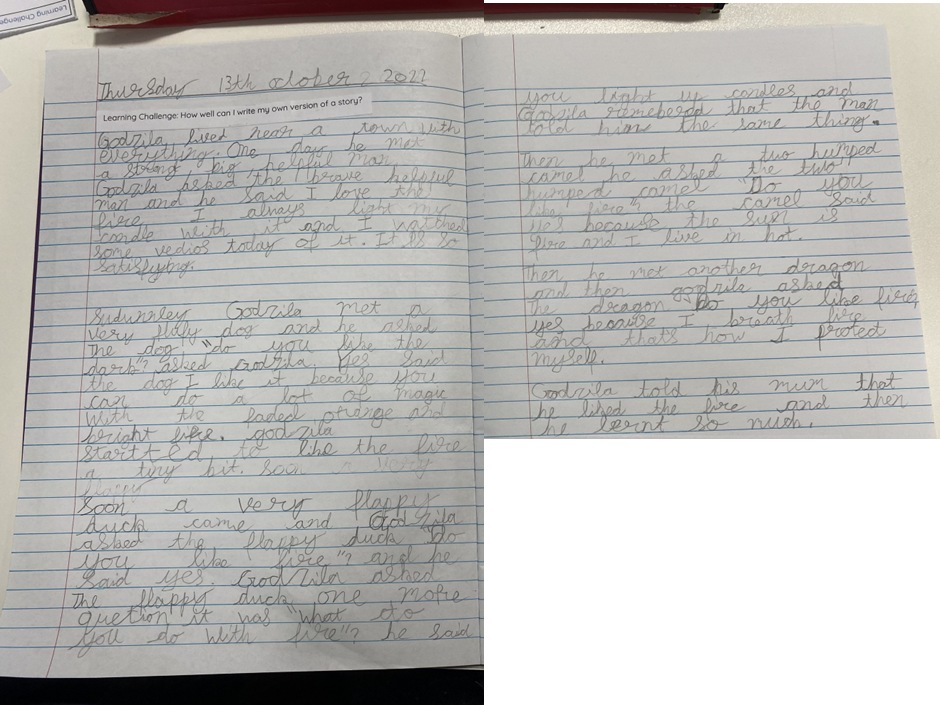 By Agam

By Melwyn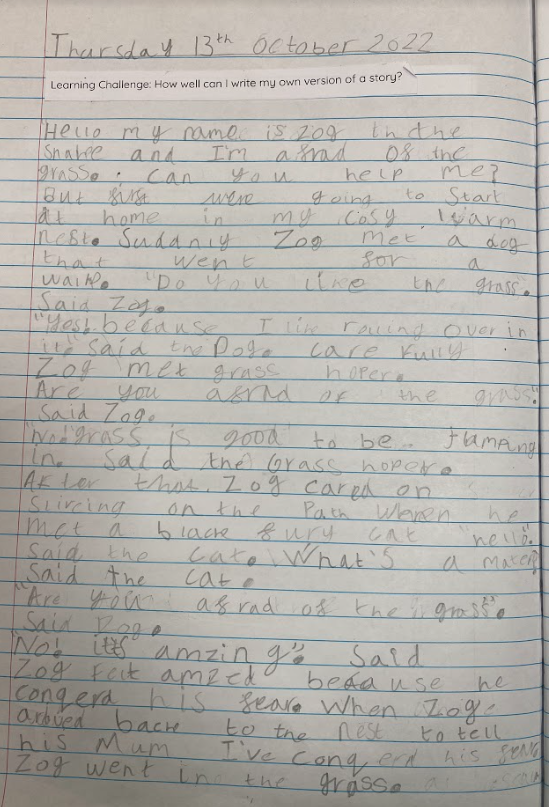 By Harry
Maths
In Maths, we have covered the following curriculum
I can count in 2s from 0
I can count in 3s from 0
I can count in 5s from 0
I can count forwards and backwards in tens from any number
I can use place value and number facts to solve problems
I can recall and use addition and subtraction facts to 20
I can derive and use related facts up to 100 from my knowledge of facts to 20
I can add numbers using concrete objects, pictorial representations and mentally, (including: -a two-digit number and ones, - a two digit number and tens, - two two-digit numbers and adding three one digit numbers.)
The children have worked incredibly hard using different methods/strategies to support them. They should feel extremely proud of their achievements this term.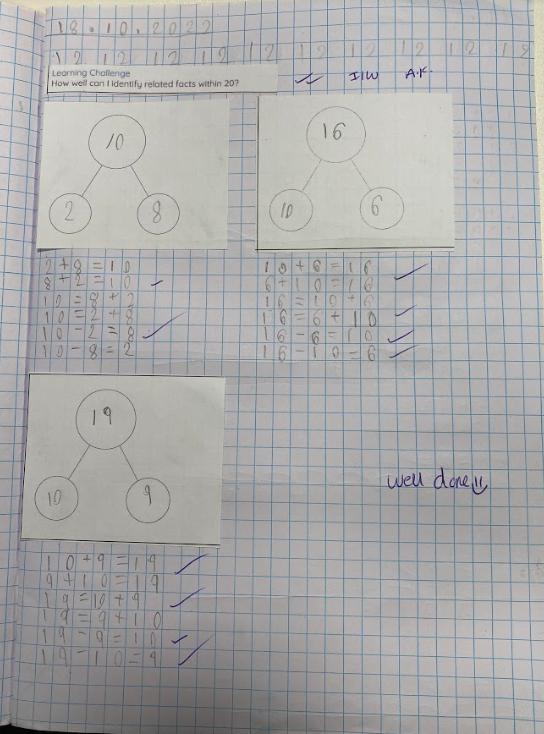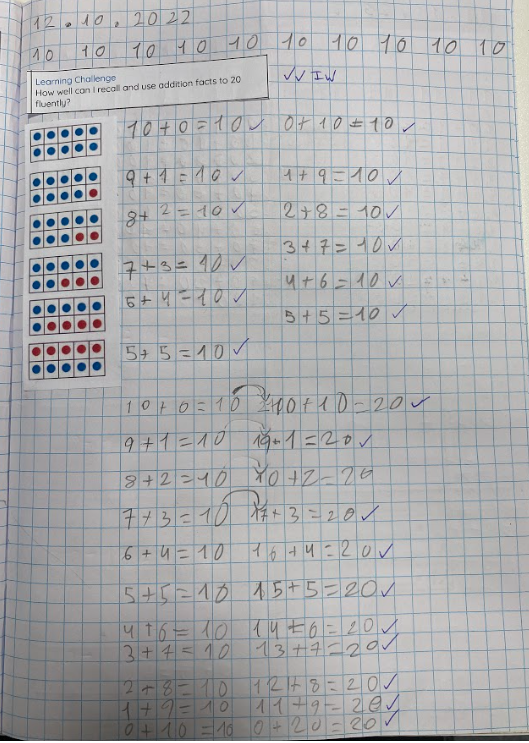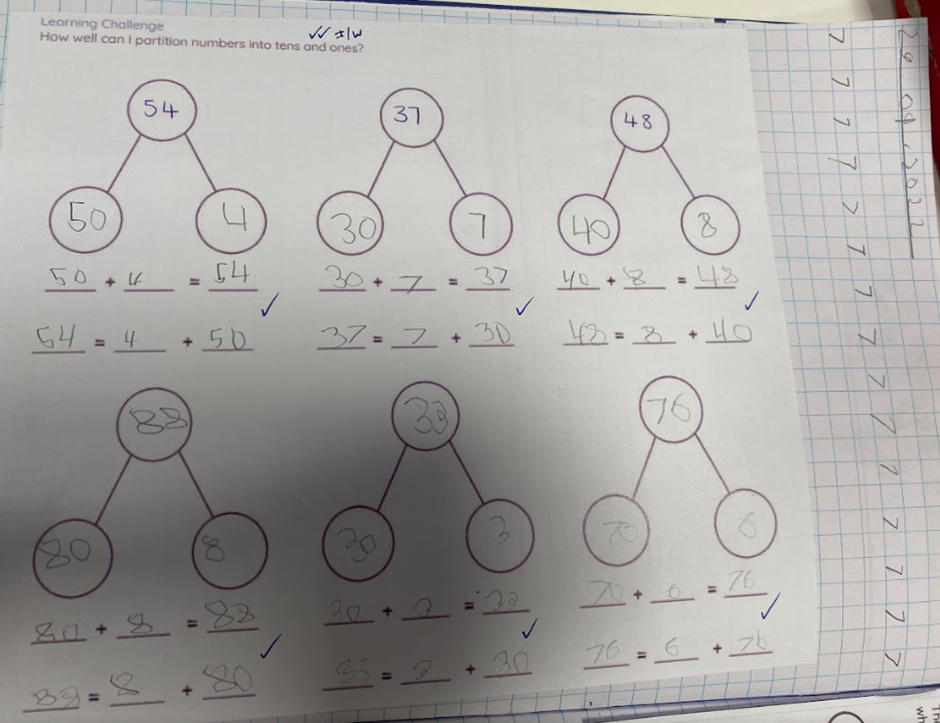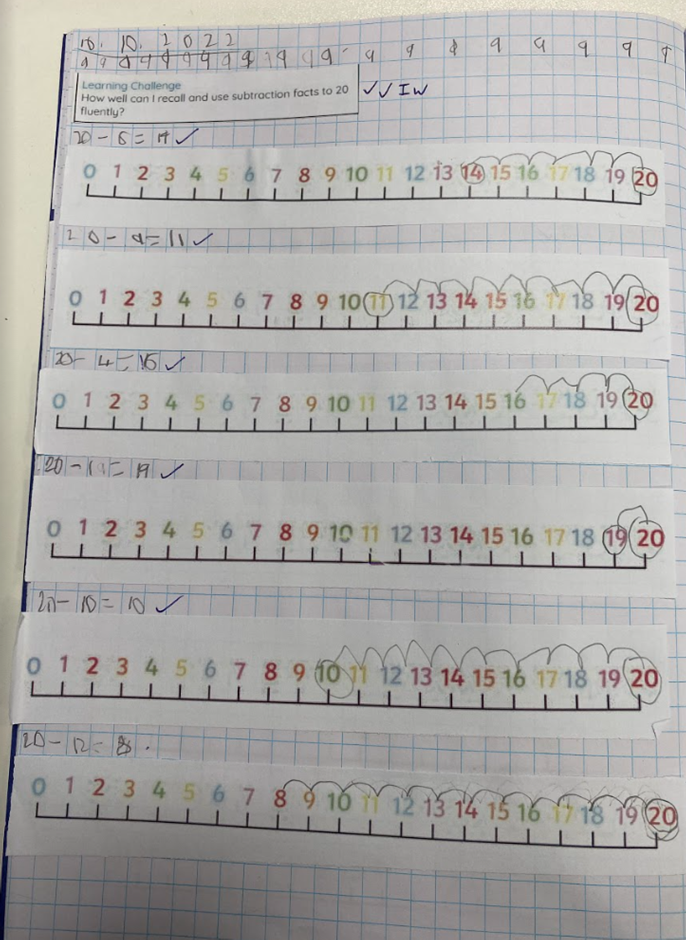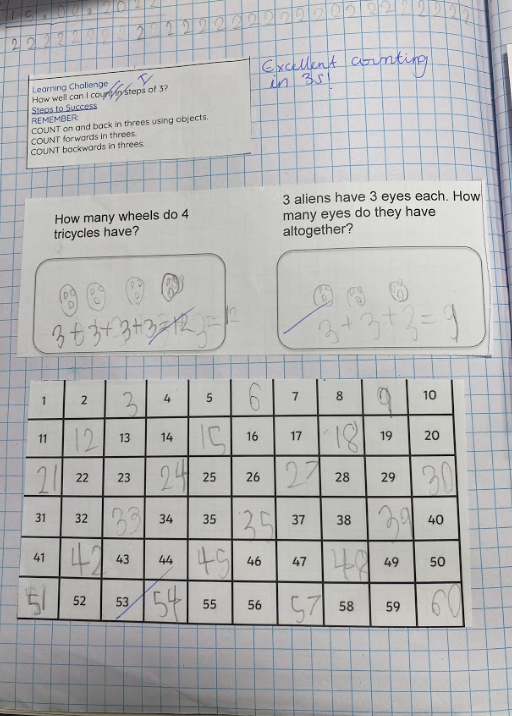 Science
We have been exploring the skills of working scientifically. The children have started to think of simple questions, carry out simple tests, talk about what they have found out by observing the experiment closely and recording this in their books. One experiment the children enjoyed was the raisin experiment.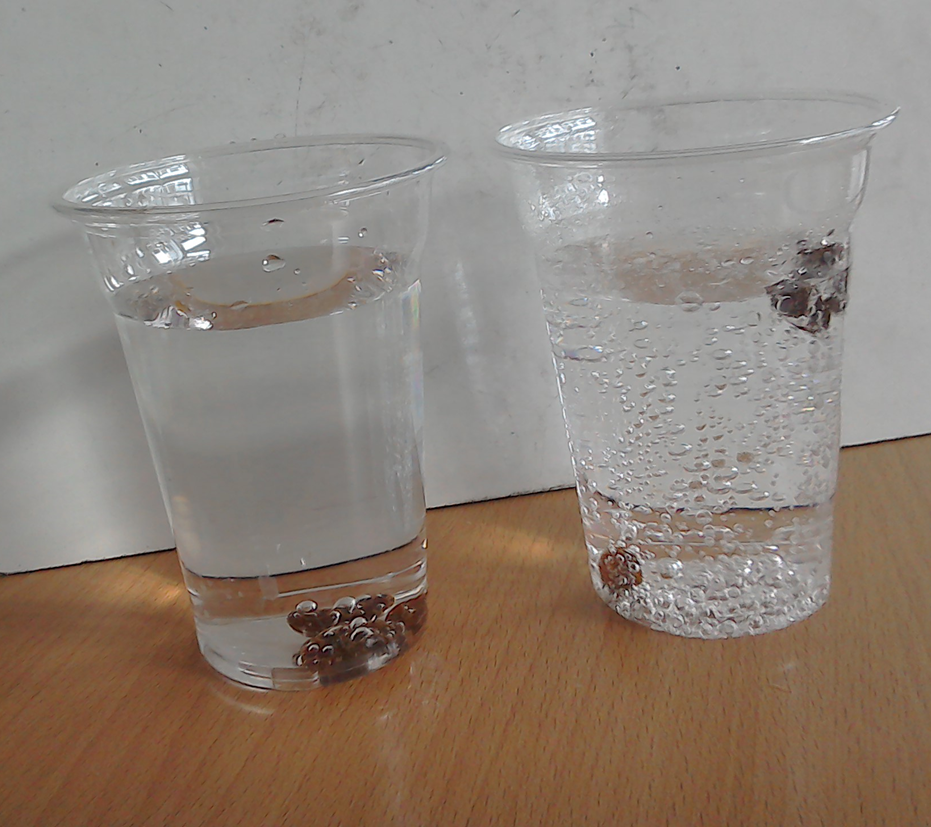 I predict that the raisins in the tap water will float. I predict that the raisins in the fizzy water are going to sink. - Nicoleta
The raisins sank in the still water. The raisins floated and sank in the sparkling water because the bubbles lifted the raisins and then the bubbles popped and the raisins fell down. - Sancia
History
In History, the children have been exploring the question 'What was school life like when our grandparents were children?' The children have enjoyed learning about the 1960's and 1970's. The children were able to ask questions and find out what school life was like for Mrs Williams and Mrs Triscott.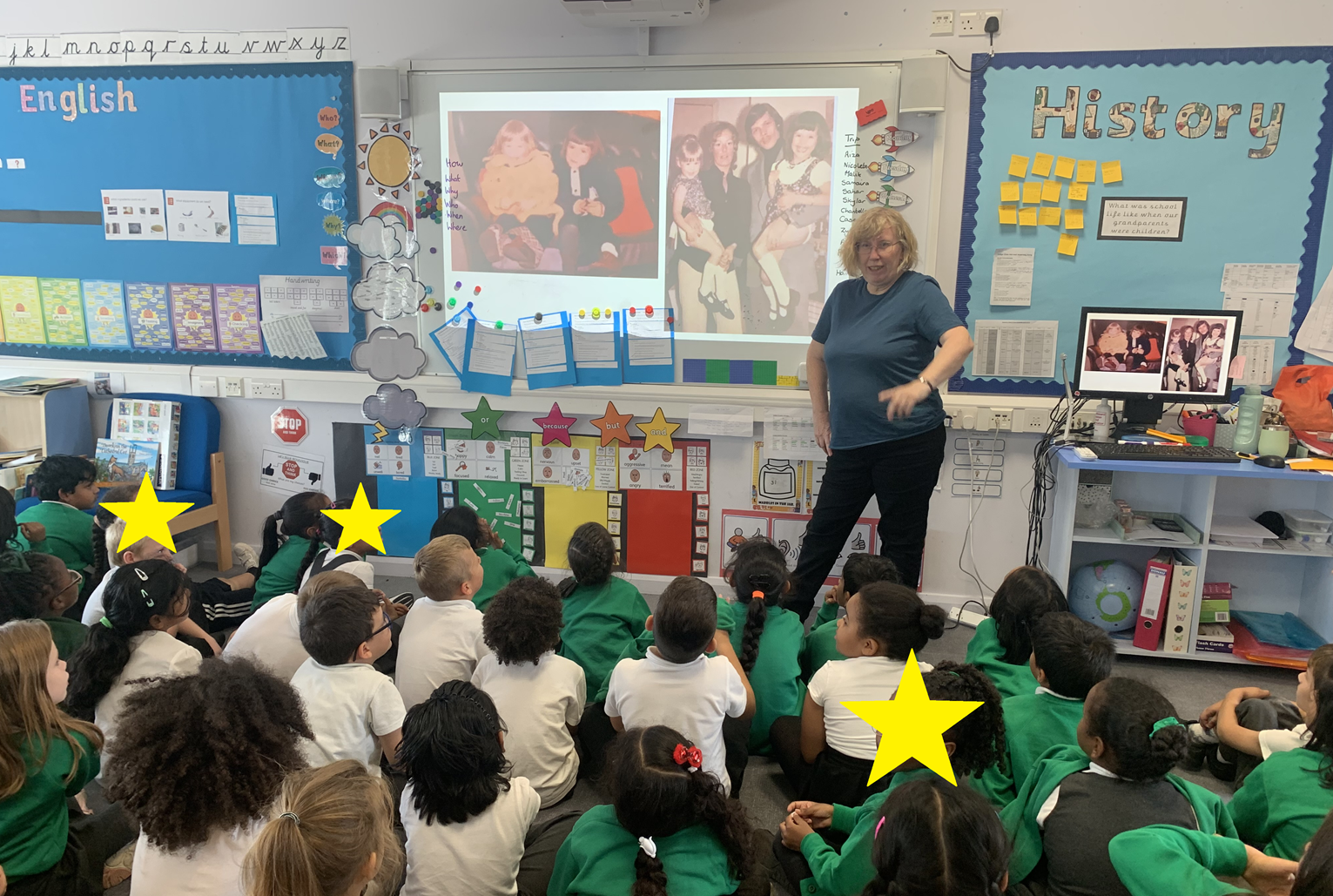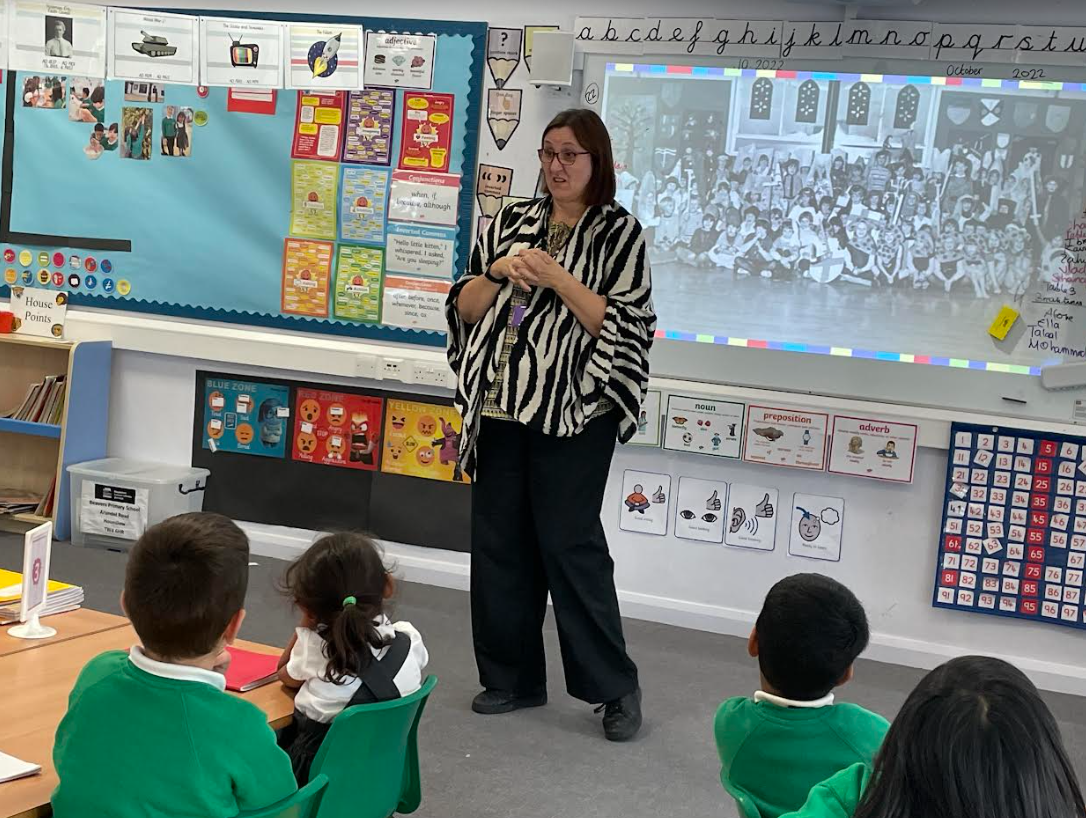 The pictures were in black and white. - Eduard

Mrs Williams went to school in the 1960's. - Kristel

I found out that Mrs Triscott could go home for lunchtime. - Ella

When Mrs Triscott was younger there were no ipads. - Sienna

In PE they wore vests and their pants. - Kyara
Geography
In Geography, the children have been exploring the question 'What are local areas like on the other side of the world?' The children have compared our local area with a local area in Nairobi. They found Hounslow and Nairobi on a map and investigated what it means to be on the other side of the world. They have also thought about human and physical features within these local areas.
The children have thought of questions they would like to continue to explore next term:

What food do you eat in Nairobi? - Rayan

Is there sports in Nairobi? - Ikraam

Where do people live? - Max

Do you speak English in Nariboi? -Arielle
OPAL
The children have continued to love their new lunchtime play. They have the opportunity to access the sandpit, mud kitchen, sports equipment, small world, lego, drawing, reading, den building and loose parts.
What do you think of your lunchtime play?

I love making up my own ball games - Ali

I like to play with the chalks and hula hoops - Jana

I like to dig holes in the sandpit - Milda

I like going to the quiet area and doing colouring - Samiya
PSHE
In Year 2 we have been thinking carefully about relationships. We have created a hand of trust to have at school and at home. This hand guides us to the people we can talk to when we are feeling worried about anything. We also introduced our worry monster which the children can use to feed their worries to.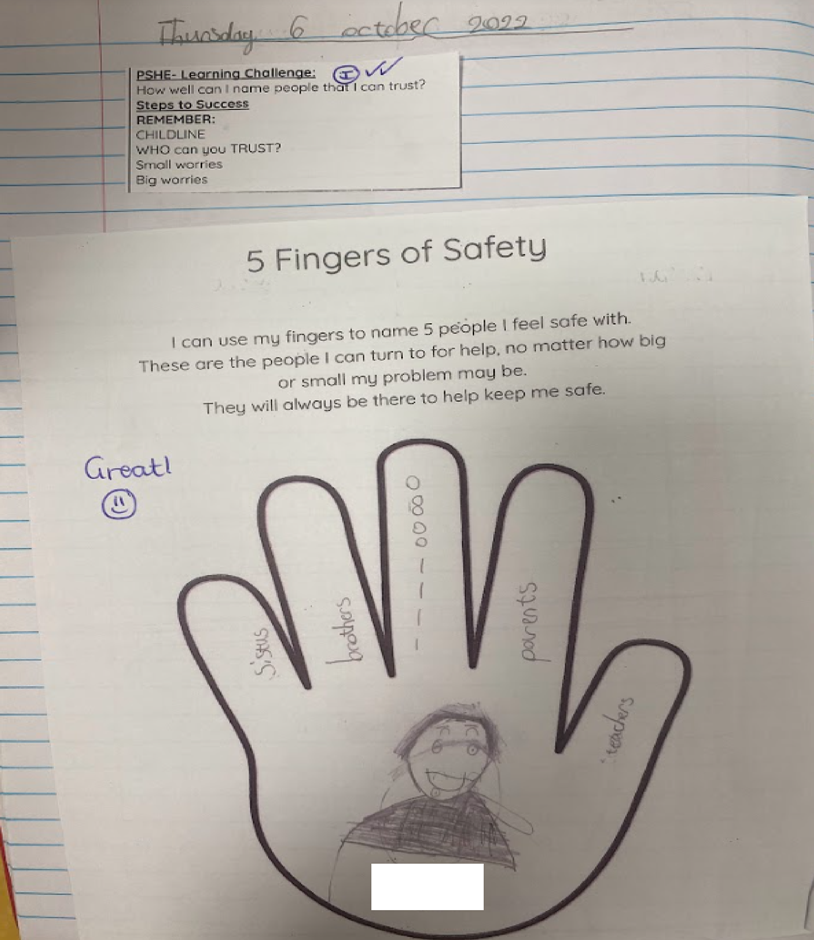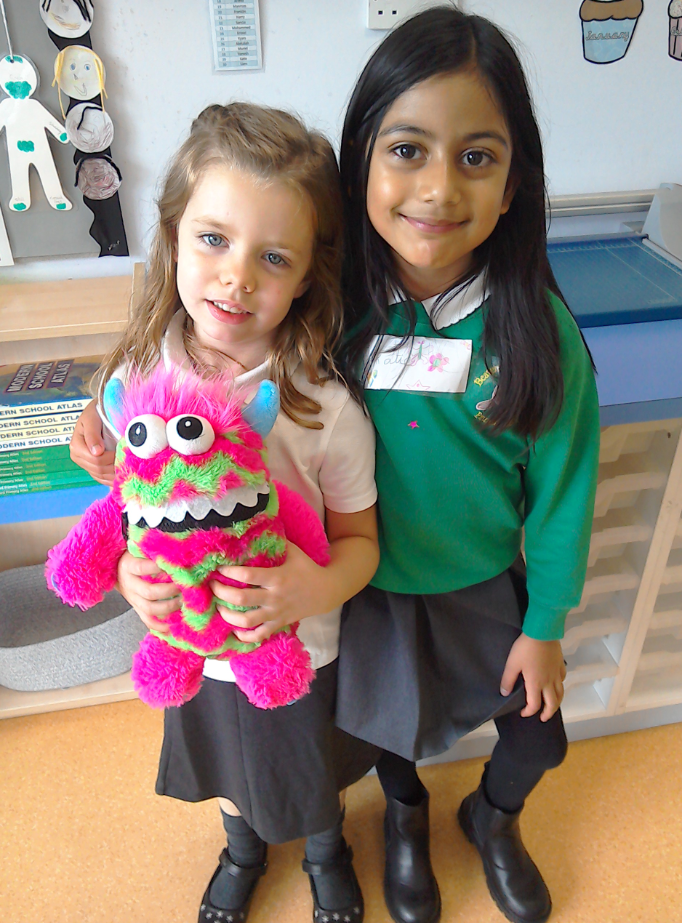 RE
In RE, the children have been learning about belonging. They started the unit by looking at what they belong to by making a belonging shield. For example: family, sports clubs, school, religion etc. They then moved on to looking at Judaism and Islam in more detail comparing and discussing the similarities and differences between both faiths.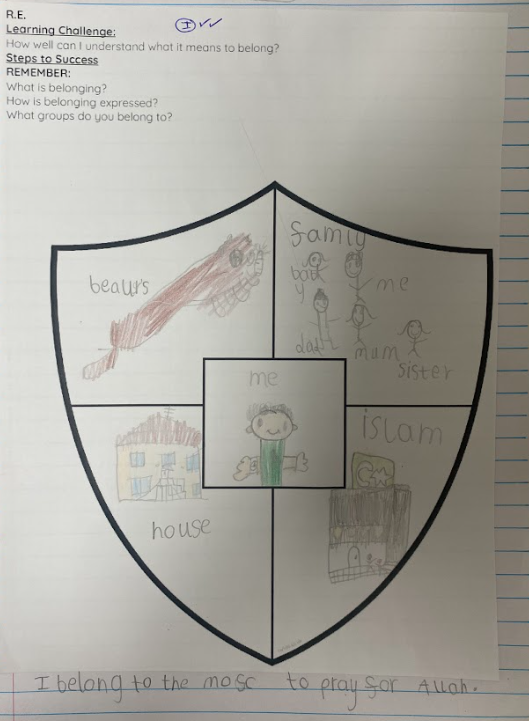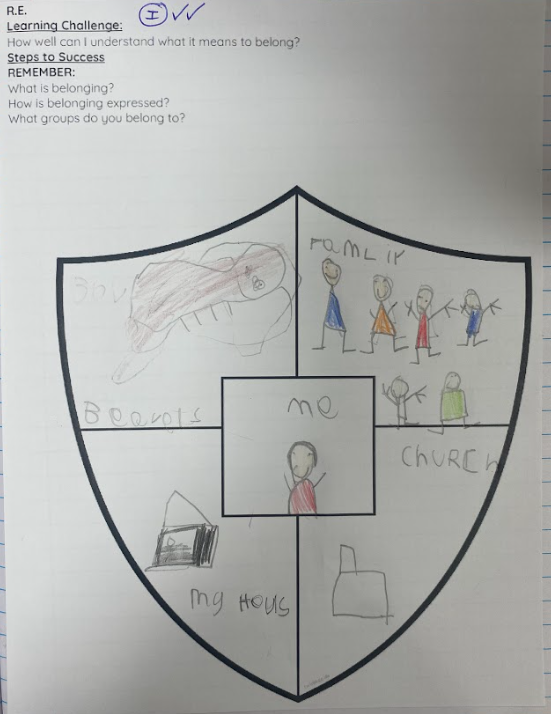 PE
In PE, we have been looking at the fundamental movements of our bodies. The children have enjoyed developing balance, stability and key skills such as: jumping, skipping and running in different directions. They have used these skills and implemented them into fun games.
In Gymnastics, the children have looked at performing shapes, rolls and balances. They have then joined the movements together to create a sequence. The children loved watching each other perform.
I liked learning lots of different exercises - Aiza

I like running and learning games - Eduard

I liked learning new balances in gymnastics - Mayssame
Music
Over the last 7 weeks our music lessons have been focussed around one song: Hands, Feet, Heart - a song that celebrates South African Music. The children have listened and appraised the song, completed fun musical games around the song and learnt to sing the song.
ART
In Art, the children have had a fantastic time exploring colour mixing and creating different textures. The children used these skills to create autumn creatures.
The children have also created lovely pieces of art work to remember special people.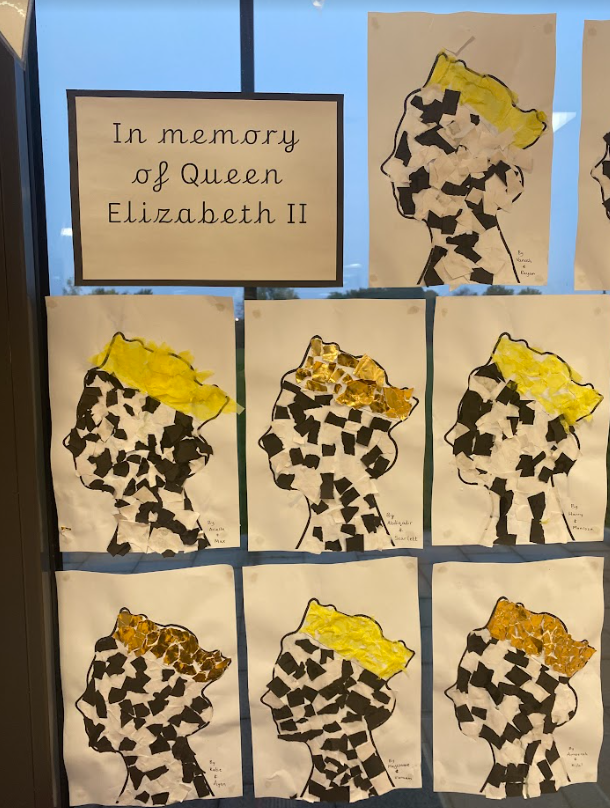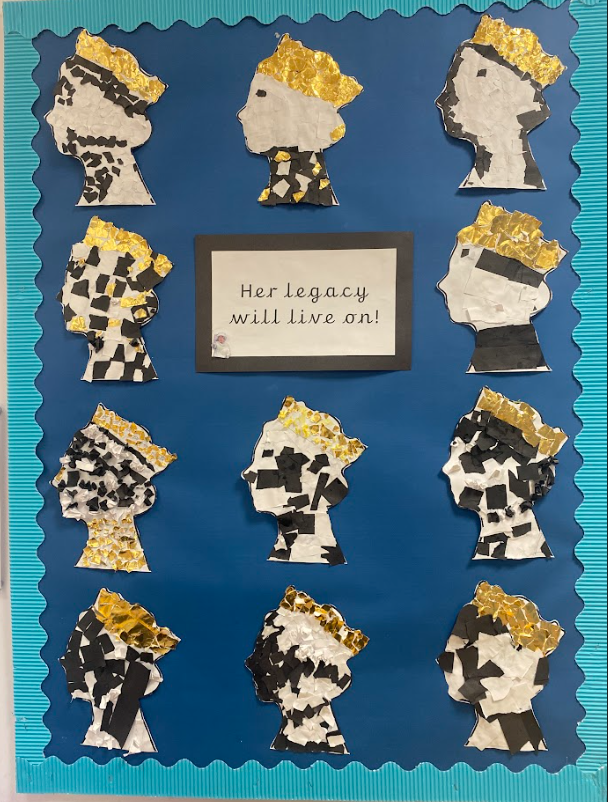 Computing
We have been learning about E-safety and how we can stay safe online. We have learnt how to log on to our PurpleMash accounts and have started to explore the activities. We have started to look at algorithms within games. You can find these games on purple mash.
Harvest Assembly
A big highlight of the half-term was the children performing their harvest assembly to the school and their parents/families. The children sang beautifully, learnt actions to songs and read their lines perfectly. A huge well done to everyone involved!
The children spoke and sang very well. My kids were so excited for today. - Lisa (parent)

I liked the songs and how the children performed :) - Sarah (parent)

A very good show. I was thoroughly impressed, thank you. Proud parents! - Daryl (parent)