Welcome to Year 1!
In Year 1, we have 3 classes that are listed below.
| Yellow | Lemon | Primrose |
| --- | --- | --- |
| Miss Hopkins | Mrs Coward | Miss Gamperle |
| Mrs Bhatt | Mrs Hajabi | Mrs Nicki |

Phonics

'Phonics teaches how to read and write. It helps children hear, identify and use different sounds that distinguish one word from another in the English language'

The Literacy Trust
It is essential that the children are exposed to, learn and apply their phonics sounds. Teaching the children to blend the sounds of letters together helps them decode words when they are unfamiliar.
Phonics is taught every day and is the heart of all that we do in Year 1. Children are taught following the school's scheme of Phonics. This involves learning the grapheme (what the letter looks like) to the phoneme (what sound it makes) and segmenting words before blending them together to read the whole word. The children use sound mats to support their learning and have actions that accompany each sound they are learning.
In May, the children will be tested on their Phonics skills with a government test called 'Phonics Screening'. It is therefore essential to support your children at home.
Below are the sound mats that we use in school. You can also access these on Google Classroom.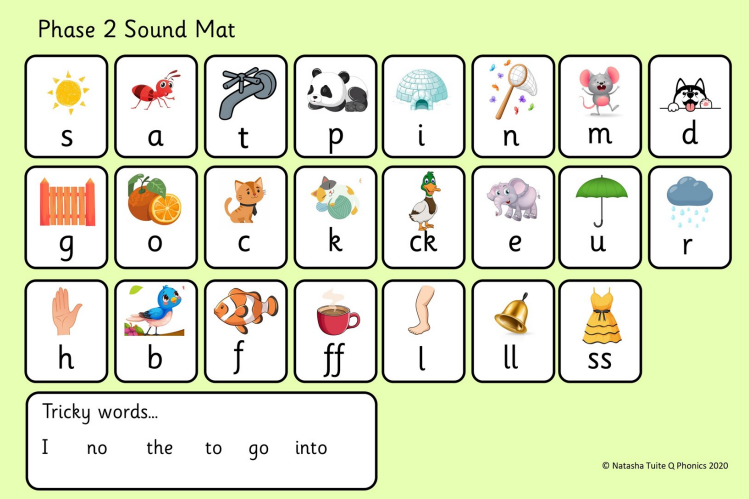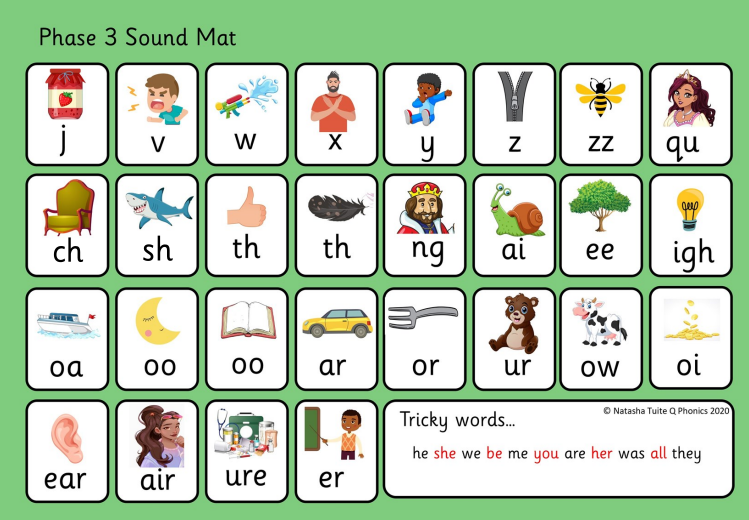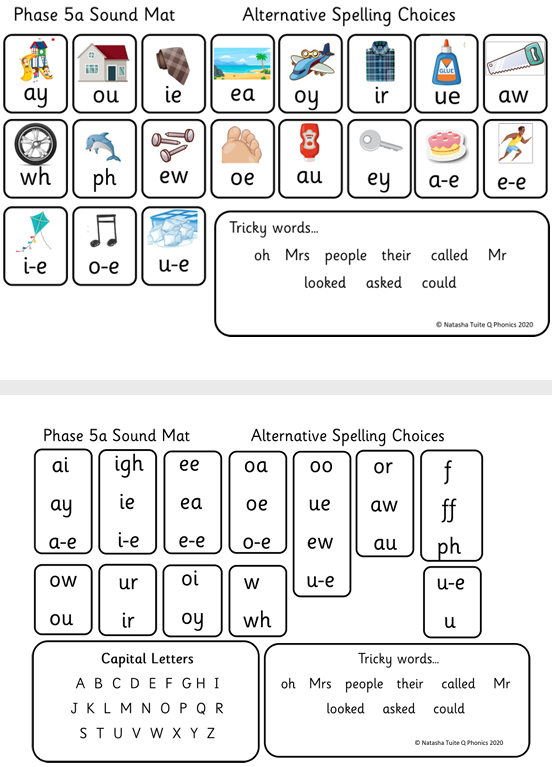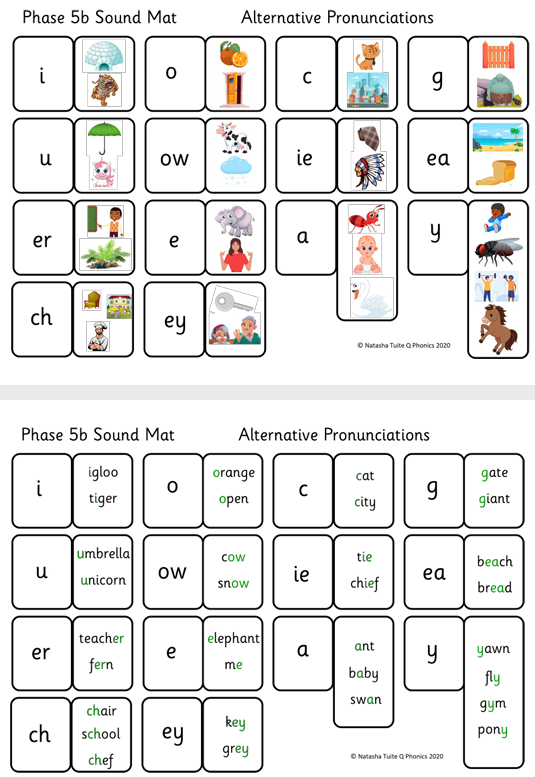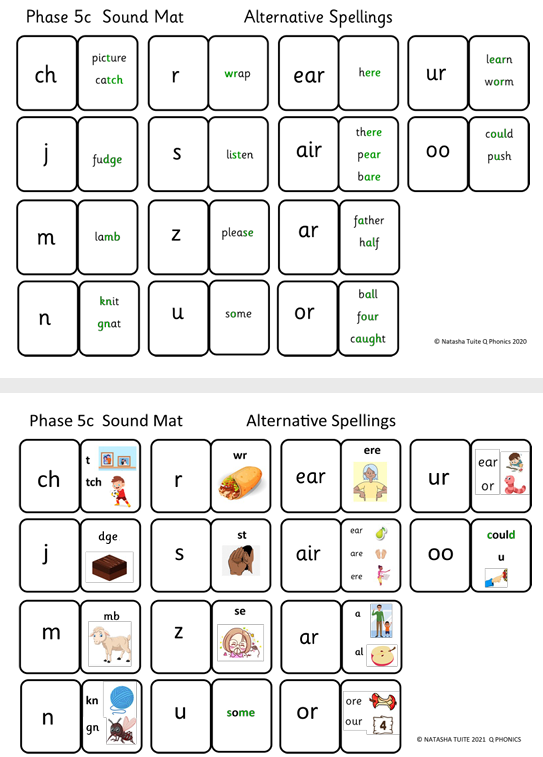 Supporting your child at home

We encourage the children to read every day at home, this can be a small part of one of the books they bring home, books you have at home. Please comment in the reading diary about how your child found the book and anything tricky they came across.
We also an adult reading a story to them as this is essential in developing a child's vocabulary. Please see the Year 1 recommended list of books here.
We recommend these websites and activities to support your child at home.
Purple Mash to support Curriculum
Please also log in to your Google Classroom for regular updates, information and support.
All the children's login information can be found in their reading diary.
Autumn 1

English
We have been building our stamina for writing and exploring to develop our vocabulary. We have looked at the 'Rainbow fish' by Marcus Pfister and 'We're going on a bear hunt' by Michael Rosen.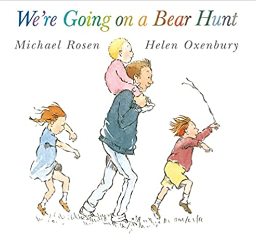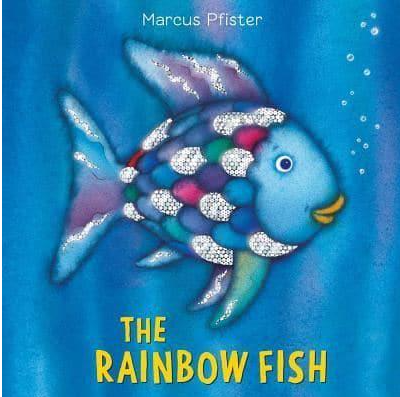 We have explored settings and used 'The Write Stuff' strategies to support our writing.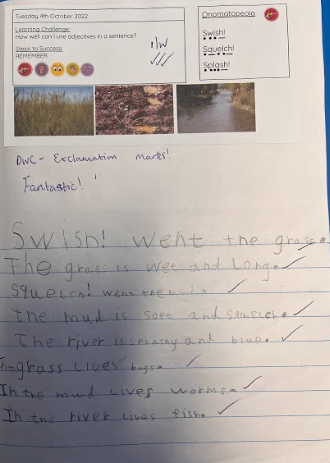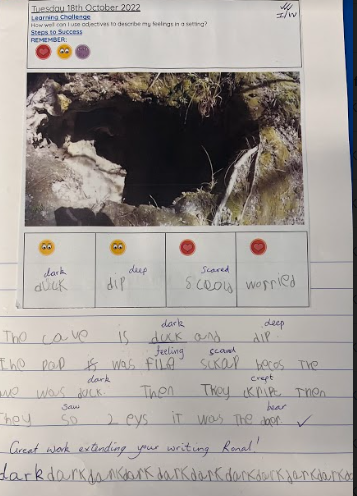 'I love the write stuff, it helps me with my writing' - Joodi
Maths
This half-term, we have been learning about number and place value, adding and subtracting. We have been using tens frames and concrete objects to help us succeed.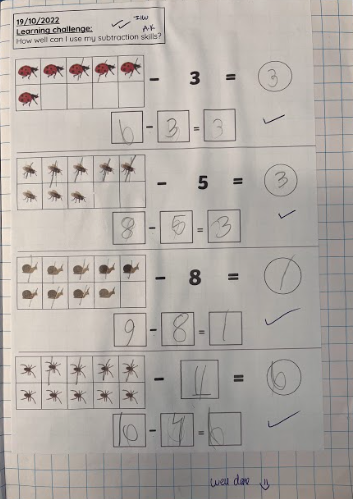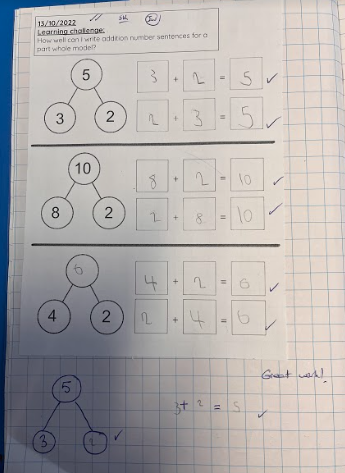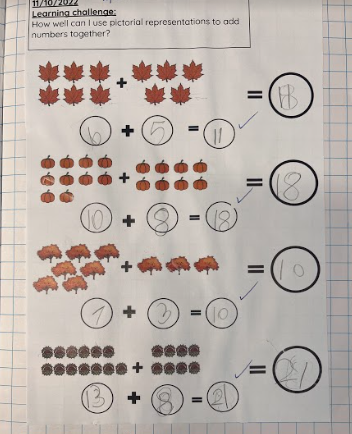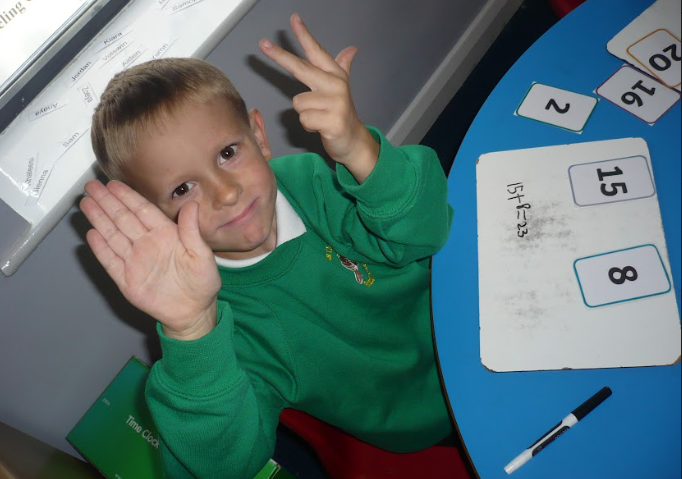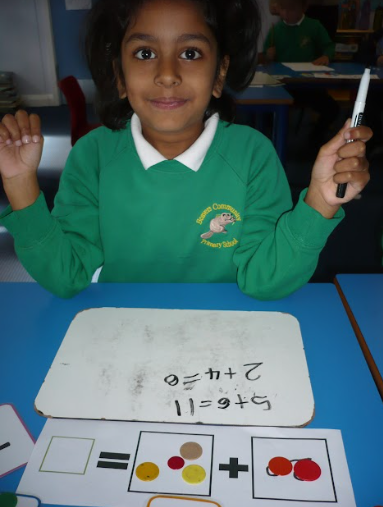 Science
We have been learning about Seasonal changes and studying the changes as we progress into and through Autumn. We have enjoyed going on nature hunts, doing observational drawings, leaf printing and identifying the changes in the Autumn.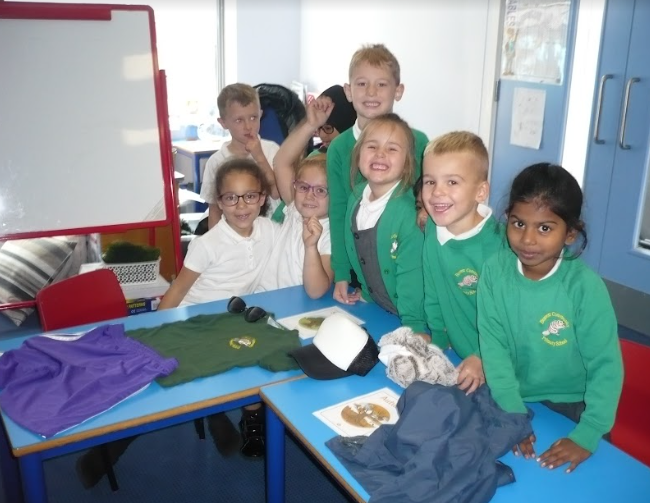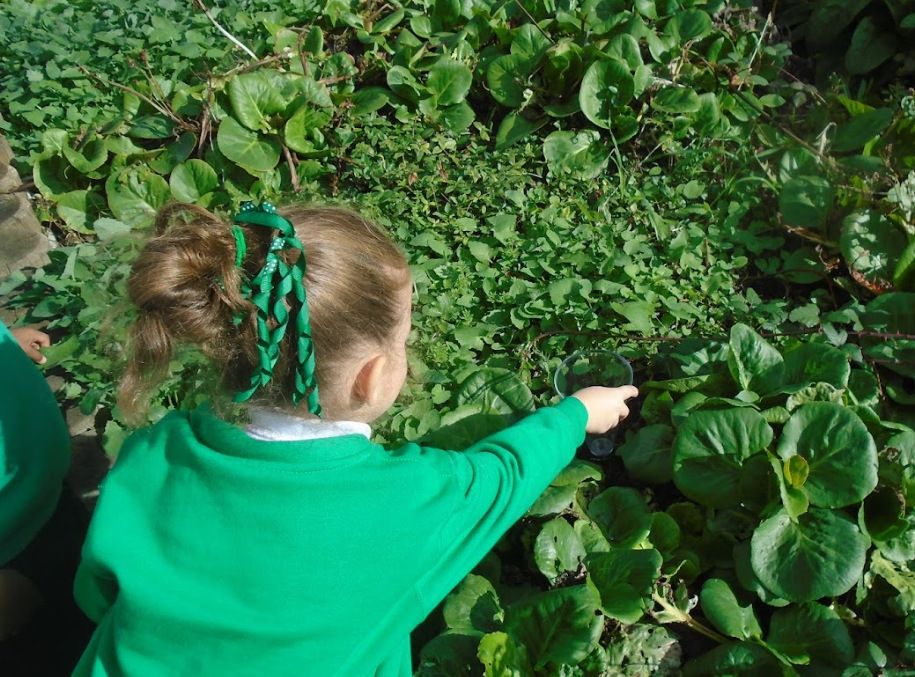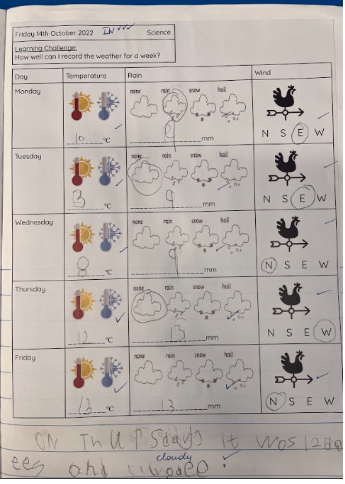 "In the summer, I use my sandals for the beach" - Brooke

"The weather gets cooler in Autumn" - Zoeya
OPAL
We are thoroughly enjoyed the OPAL (Outdoor play and learning) during lunchtimes. We have lots of resources to play with to create opportunities for role play, physical development, creativity, sports and having lots of fun experiences!
History
We have begun exploring the question 'What impact did the Great Fire have in London?' We have been learning about past and present times. We are continuing to learn about 'The Great Fire of London'. We have been investigating what life in the past would have been like and are looking forward to learning the story and investigating further in Autumn 2.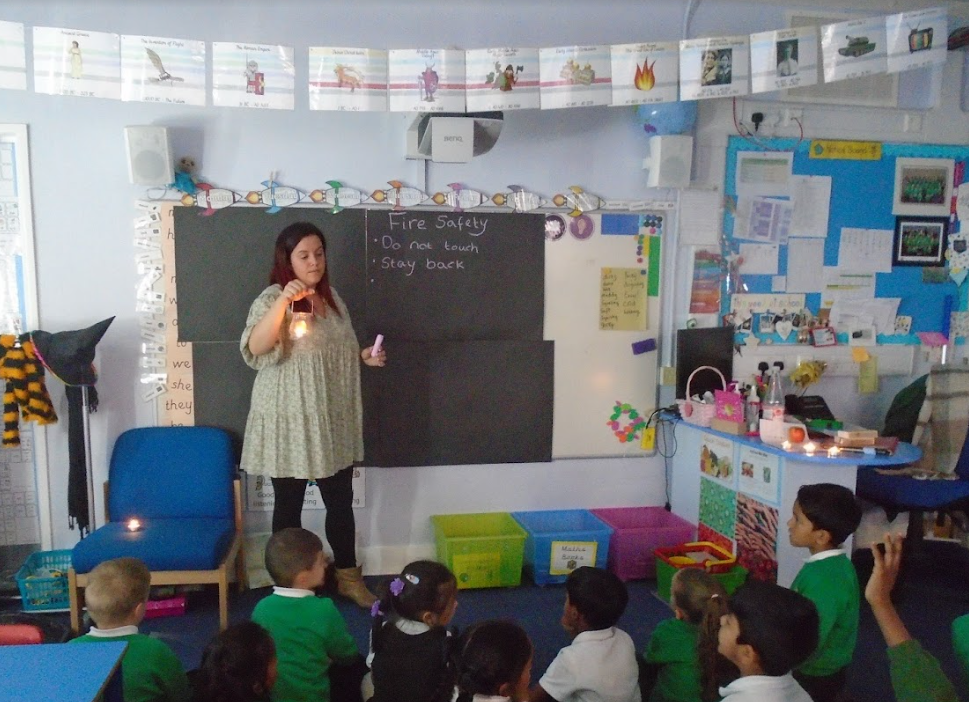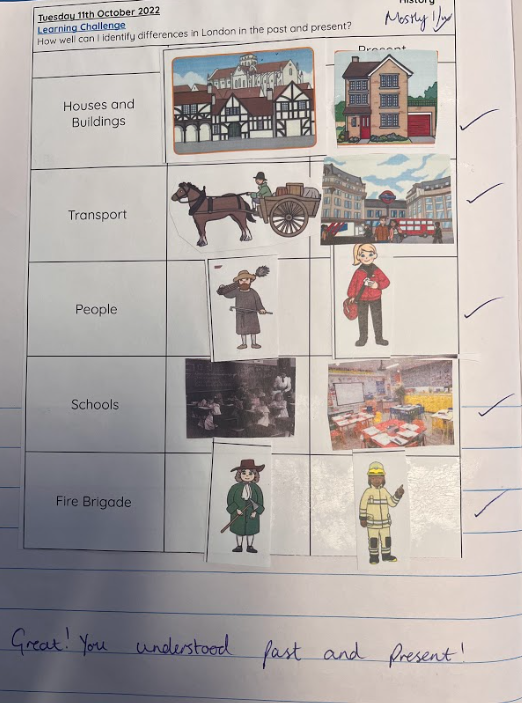 Geography
This half term, we have been exploring the question 'What can we discover about our local environment?'. We have been learning map skills, recognising map symbols and looking at our local area.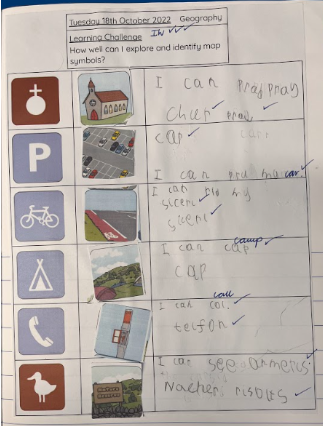 Computing
With technology becoming more and more evident in the world today, we have been learning about E-safety and how we can stay safe online. We have also been using the BeeBots and sending them on journeys around the classroom. We have learnt how to log on to our PurpleMash accounts and begun to explore the activities.
PSHE
We have been following the SCARF scheme, learning about 'Me and My Relationships'. We have looked at what makes a good friend?, what makes us special and who is special to us. We have also been learning about the value of the month which is respect.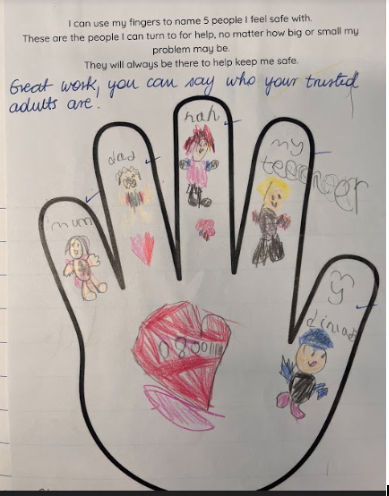 0800 1111, we know the number for childline! We can call them if we want to talk to a trusted adult - Yellow class
RE
What does it mean to belong? We have been learning about belonging, looking at families, clubs, hobbies, similarities and differences and the religions we have that belong to us.
PE
The children have been developing their physical development through dance and playground games. We have had extra time on the playground exploring our OPAL resources and learning how to play games, share and try new things in the playground. We have also developed our understanding of dance and focussed on counts of 8 to music.
Art
This half-term, we have been focussing on art through spirals. We have created spirals with different art materials and in different formats, for example on the playground, on black paper, on big wallpaper and looking at patterns to develop our spirals.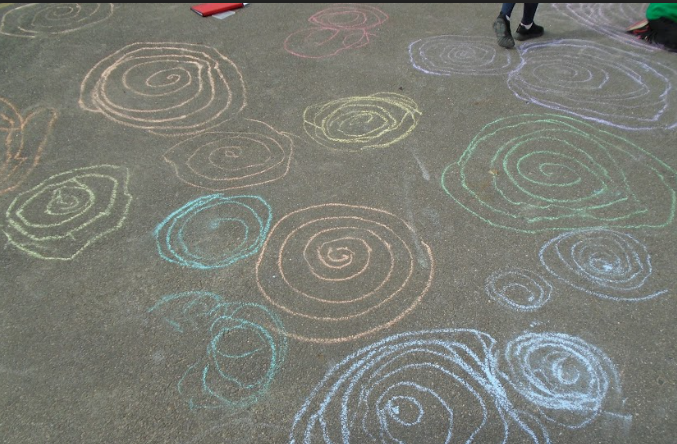 Music
Following the music scheme, Charanga, we have learnt the song 'I am in the groove'. We have developed our understanding of beat, pitch and tone. We have also begun to identify different musical instruments.
'We listened to It's like that and that's the way it is' by Run DMC. It was a song from a long time ago because the CD cover was in black and white' - George F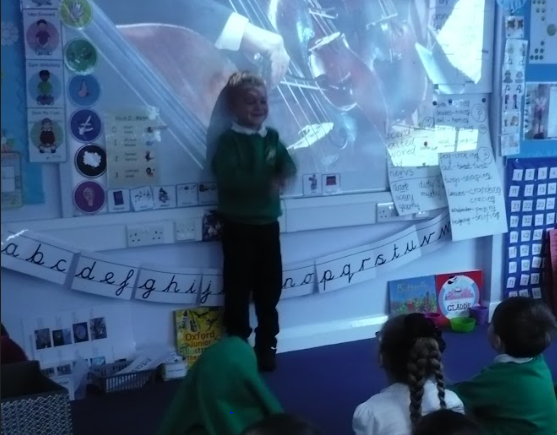 Remembering Queen Elizabeth II

In Year 1, we were deeply saddened by the news of Her Majesty The Queen's death. We decided to remember her by recreating her life and learning about her reign. We made cards and drawings to offer our condolences. We made marmalade sandwiches with the help of Paddington Bear. We paid our respects and went to the Great West Road to say goodbye.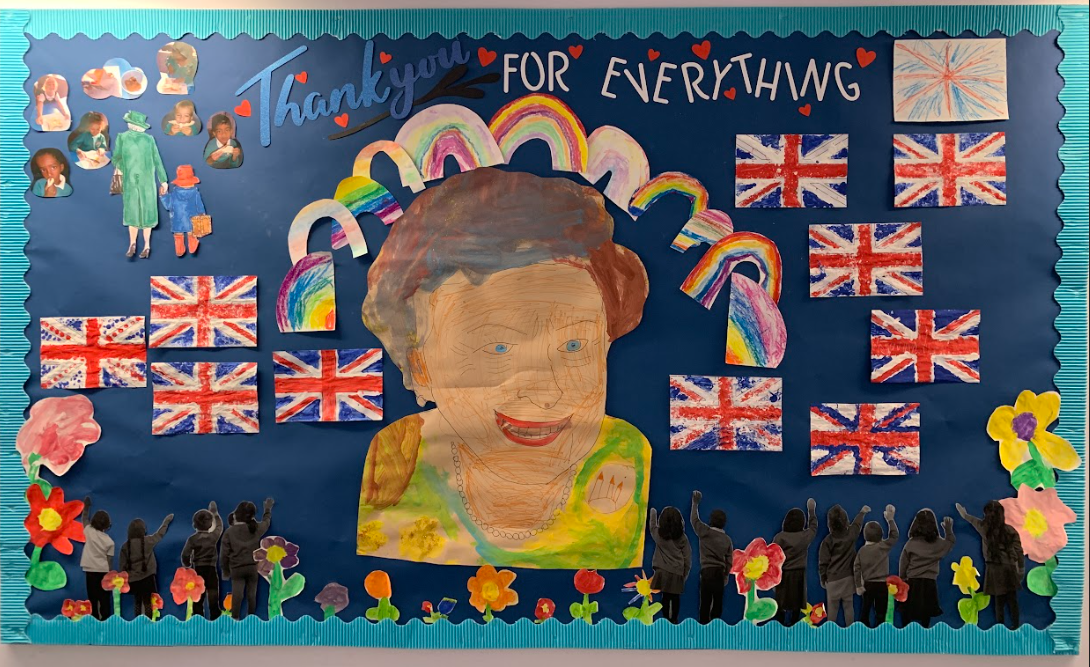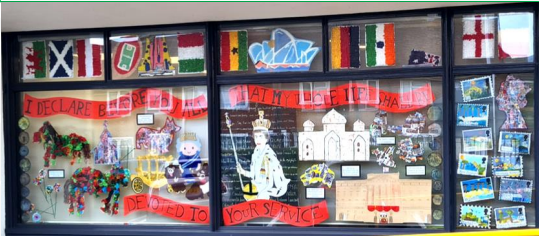 Autumn 2
English
In English this half-term, we have been focussing on grammar and non-fiction texts. We have learnt about Penguins for our non-fiction text.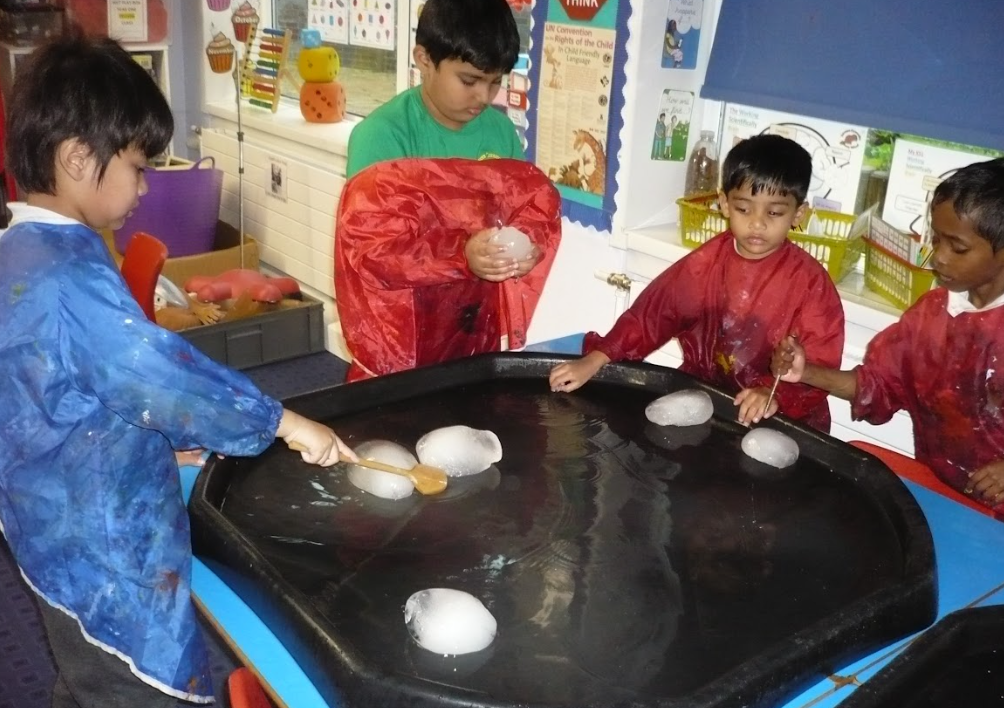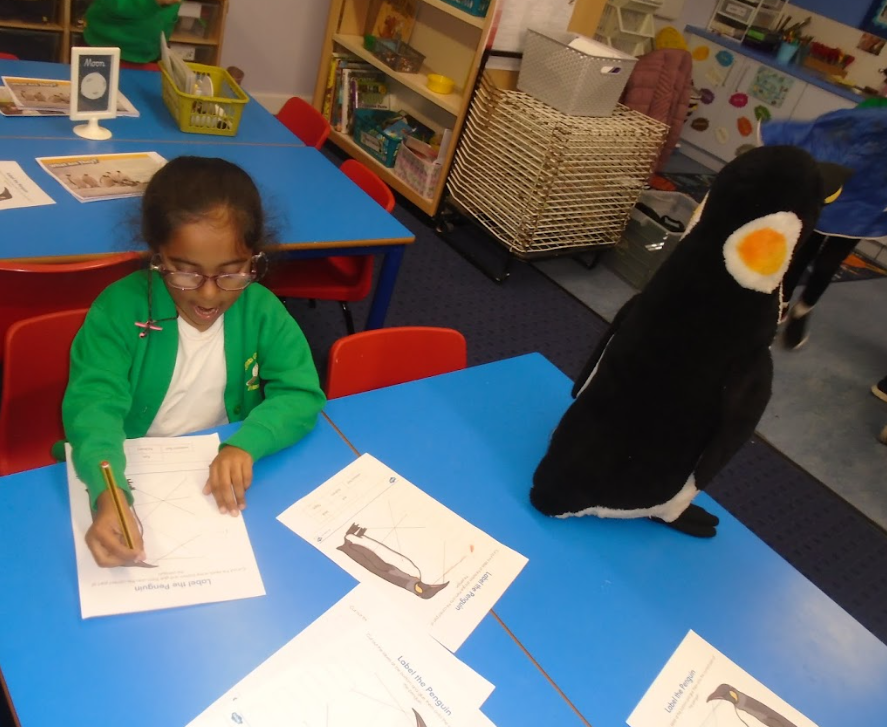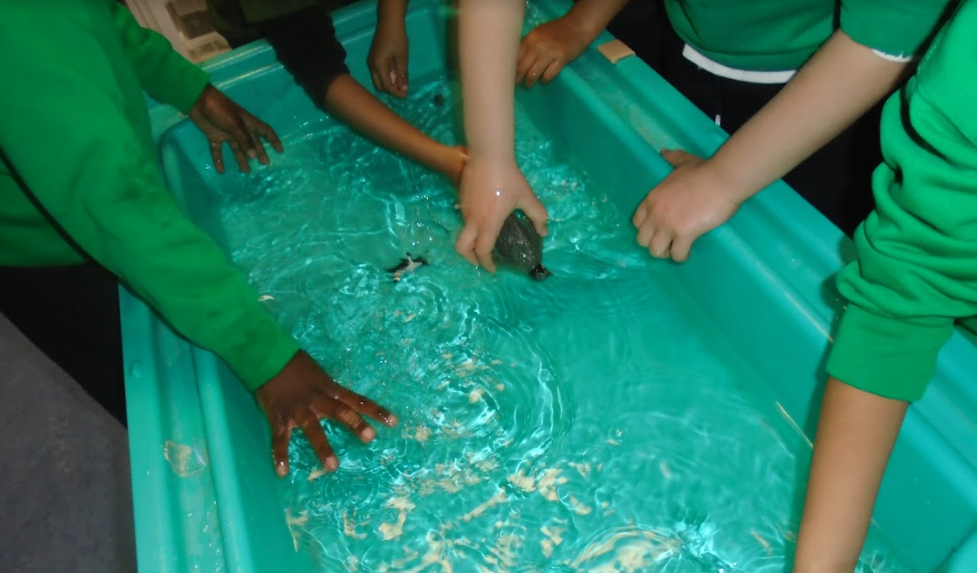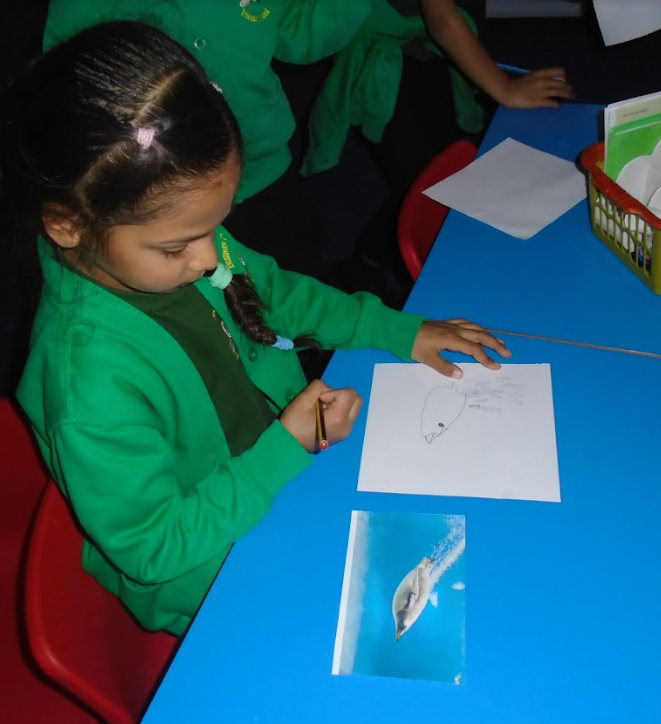 Maths
In Maths, we have looked at 2D shapes, Quantities, Measurement - Time - chronological order, Months of the year, Days of the week, Height and Length, Weight and Mass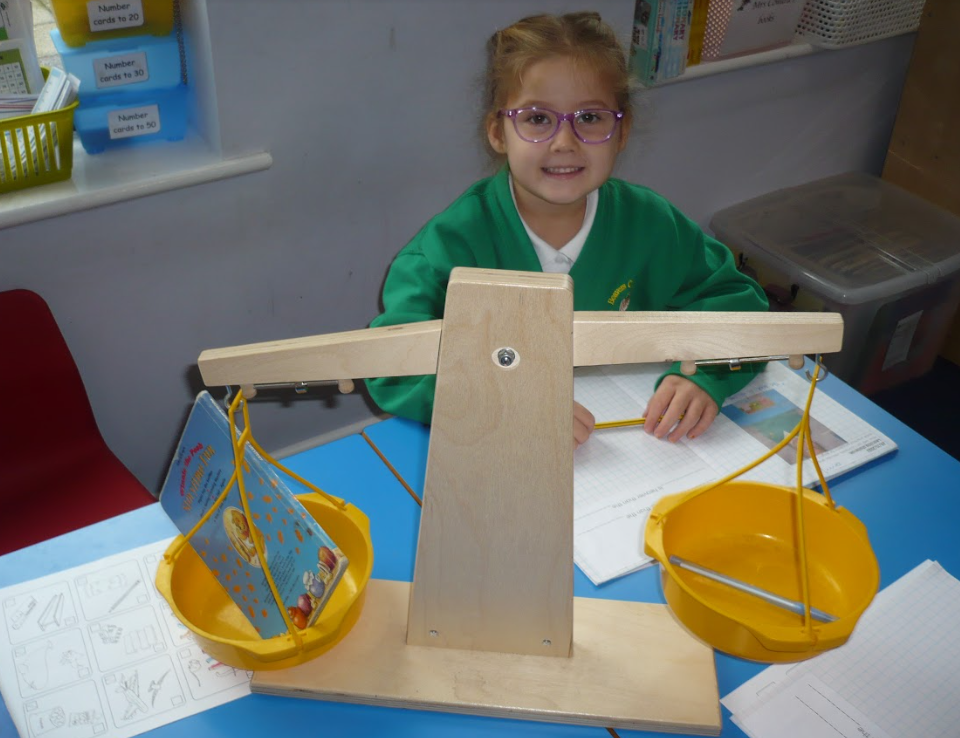 Science
In Science, our topic has been looking at Everyday Materials. We have done lots of investigating with materials and even built our own boats!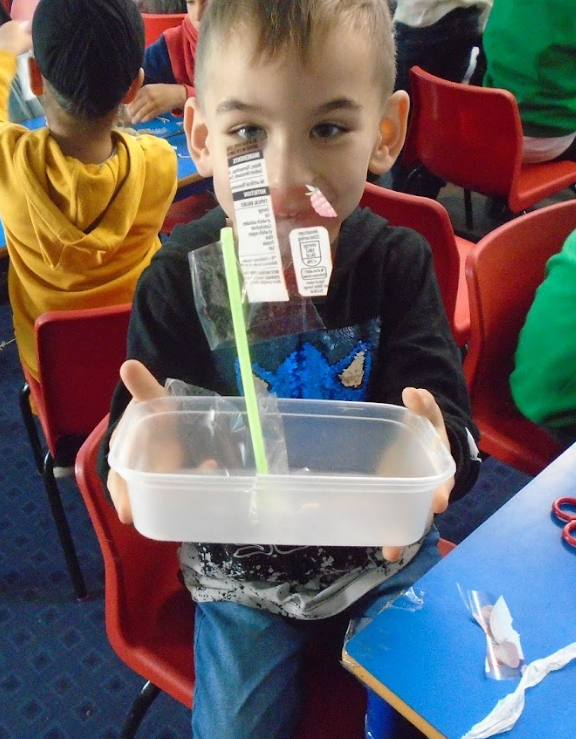 History
We have been continuing our topics this half-term. We have learnt the how and why the fire spread so quickly and recreated the Great Fire of Beavers!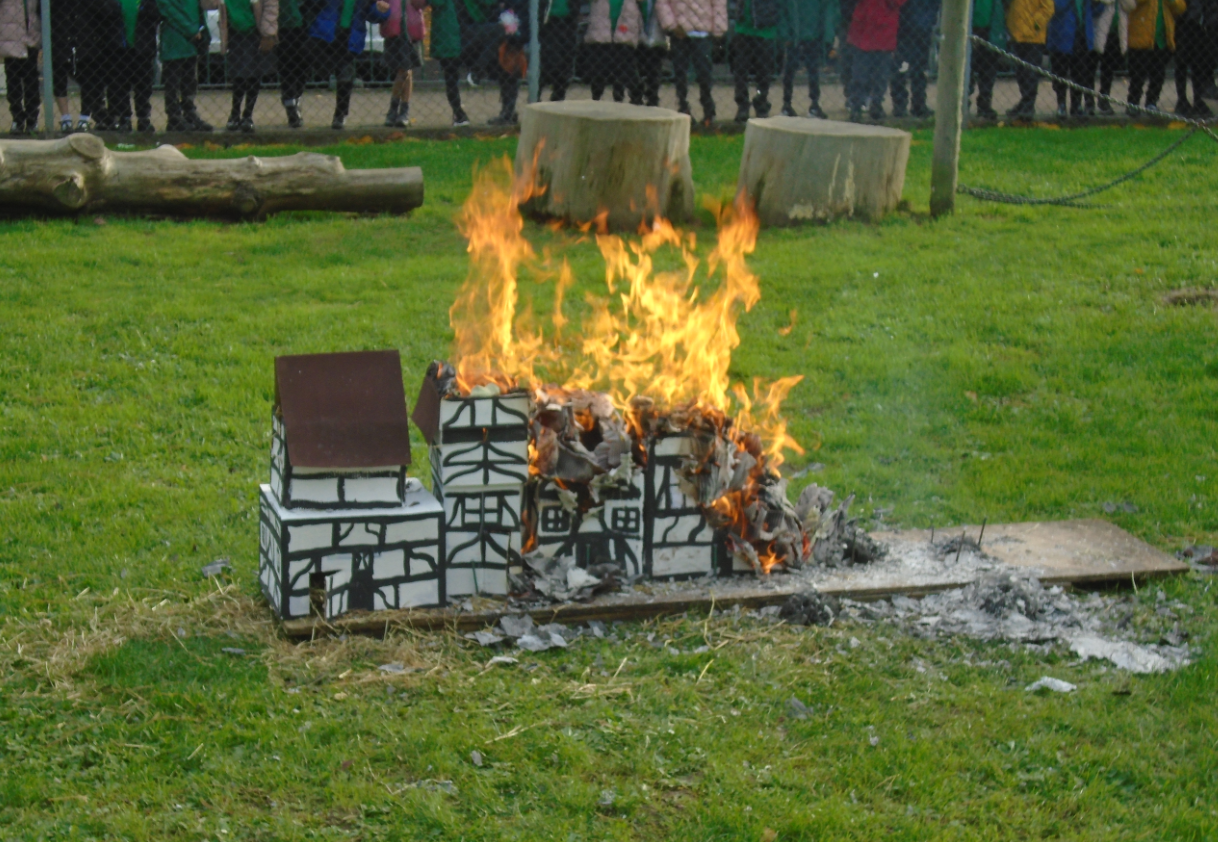 Geography
In Geography, we have been continuing our topic of the local area and using maps. We directed the Beebots around a map.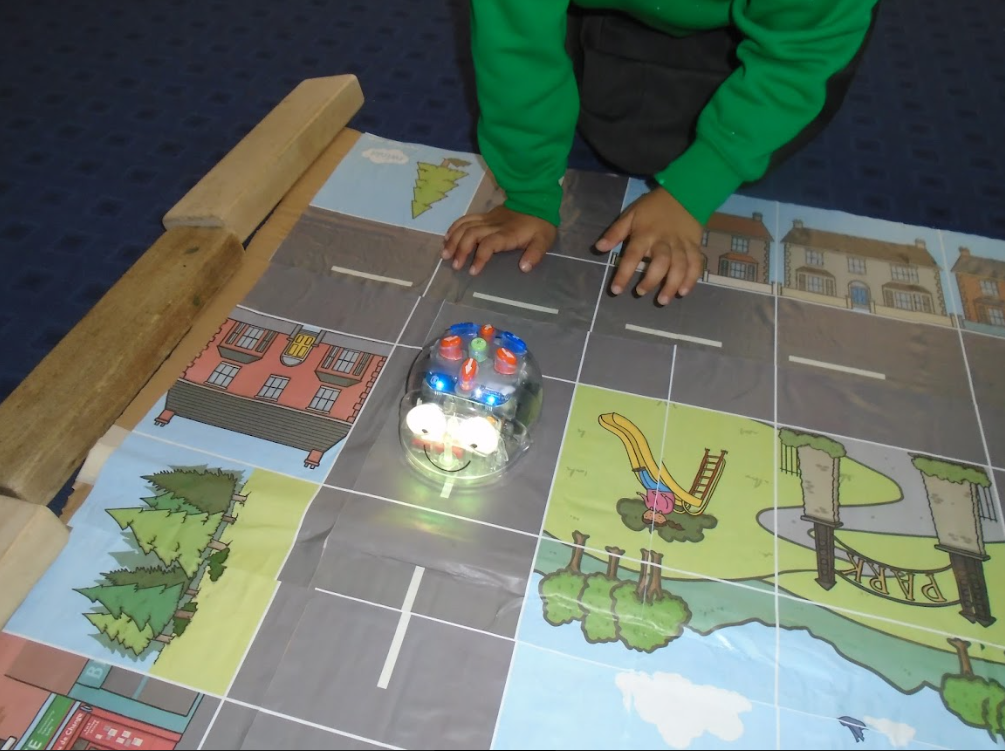 RE
In RE, we have been looking at different celebrations and how people celebrate. We have looked recently at the celebration of Christmas and Hanukkah. We discovered lots of ways in which people celebrate from writing letters to Santa to creating a Christmas play.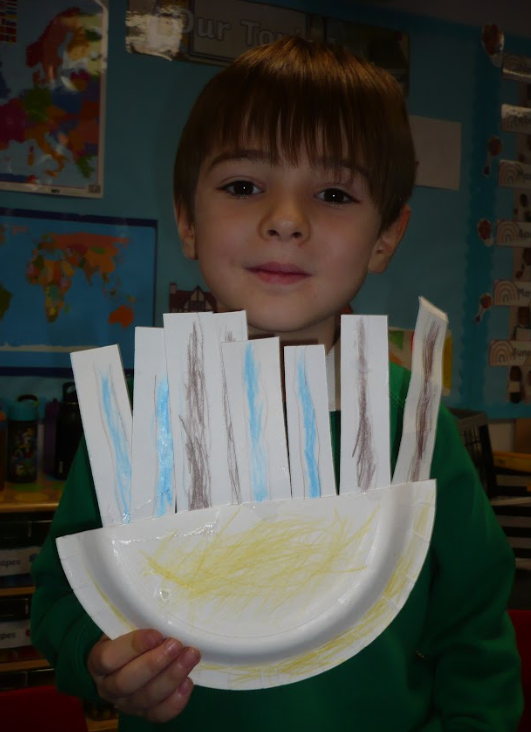 PSHE
In PSHE, we have learnt about people who keep us safe, discussed our school value 'Honesty', bullying and fair and unfair.
Music
In Music, We have been practising singing and learning lots of Christmas songs.
Art
In Art, we have continued our topic of 'Spirals'. We have also been crafting Christmas themed activities.
Computing
In Computing, we have continued to learn about E-safety and basic computer skills in PurpleMash. We know how to log in, complete and save our work.
Design and Technology
In Design and Technology, we looked at freestanding structures and we built dens, both inside and outside.
OPAL
This half-term in OPAL, KS1 have been very lucky and in our playground, the Mud Kitchen opened! We have had lots of fun and new things to play with this half-term, even if the weather has been a little cold!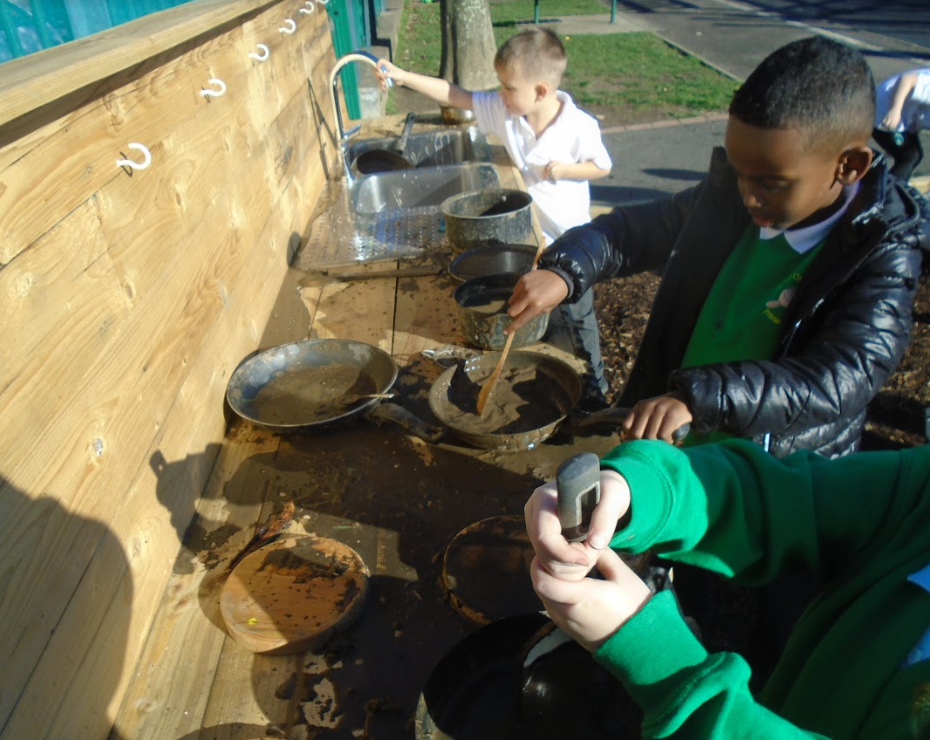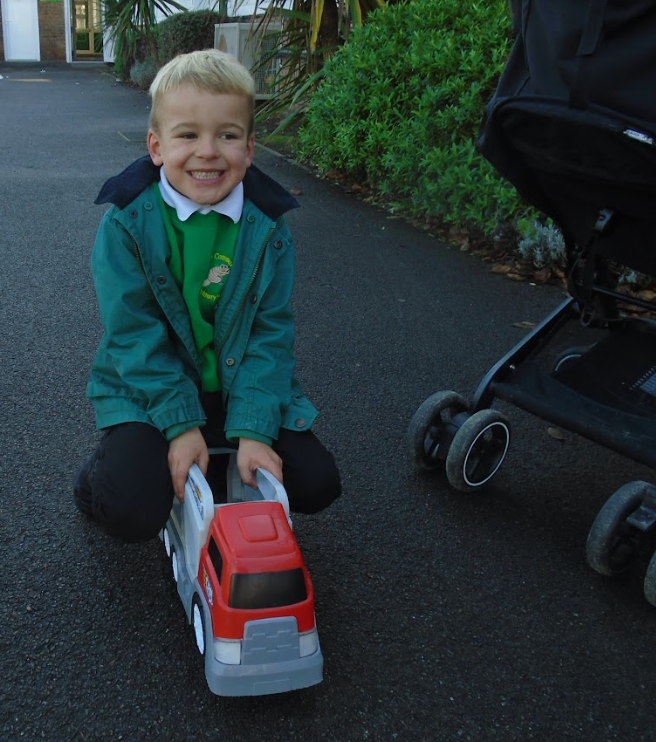 ---
Spring 1

English
In English this half-term, a strange crash happened! We have been investigating and using our FANTASTIC lenses to help us with our writing. We discovered a small friendly alien called Beegu came to Beavers to find friends and help fix her broken spaceship. We have seen her on CCTV and left her favourite treats and notes to help her find her family.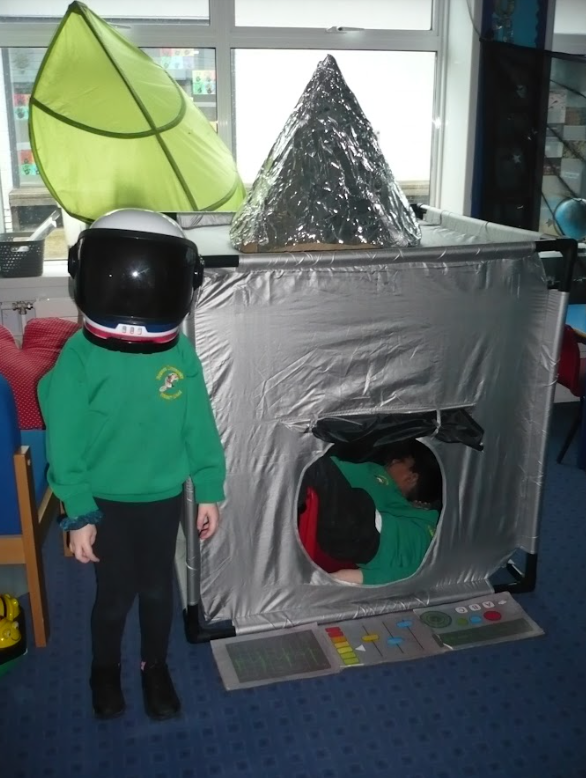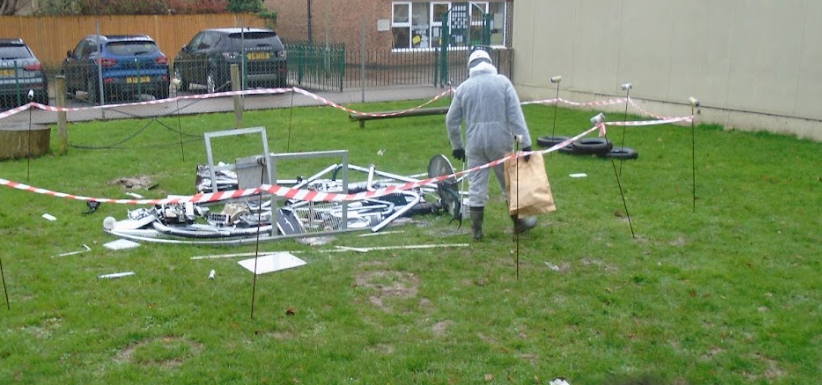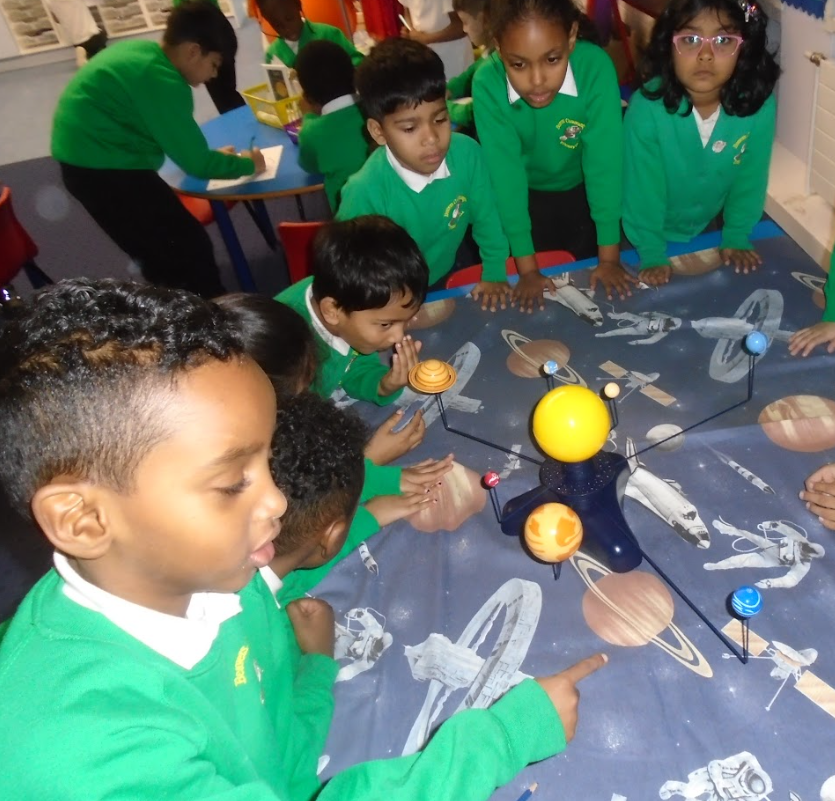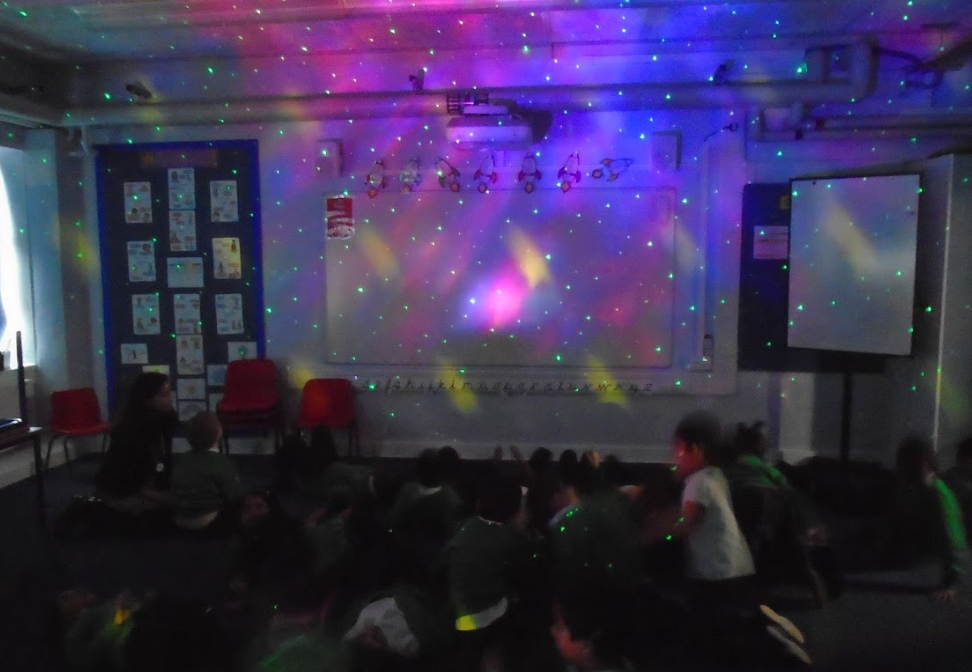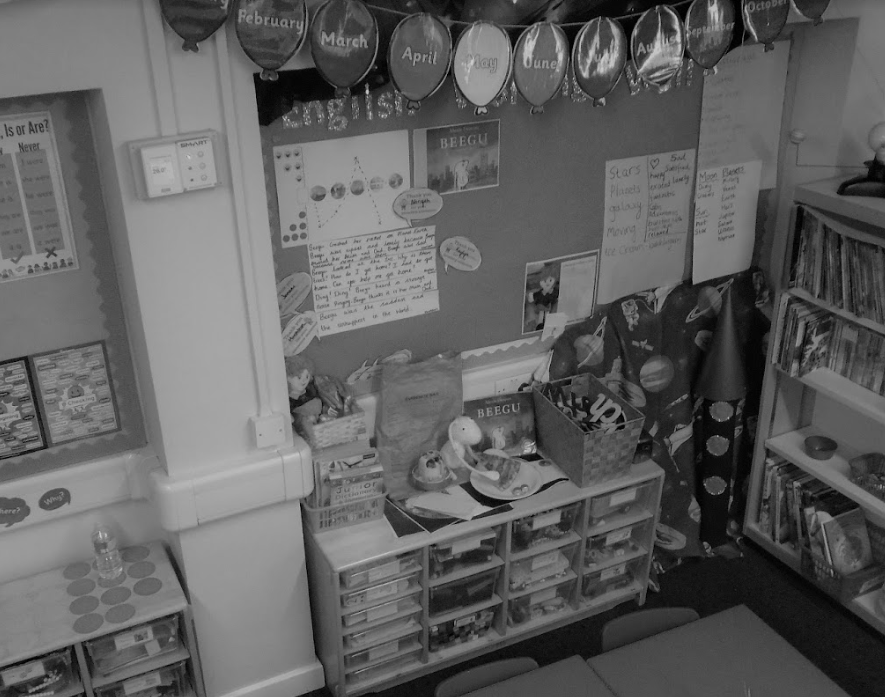 Maths
In Maths, we have been learning about Multiplication and Fractions. We used different strategies to support us working out the answer such as arrays.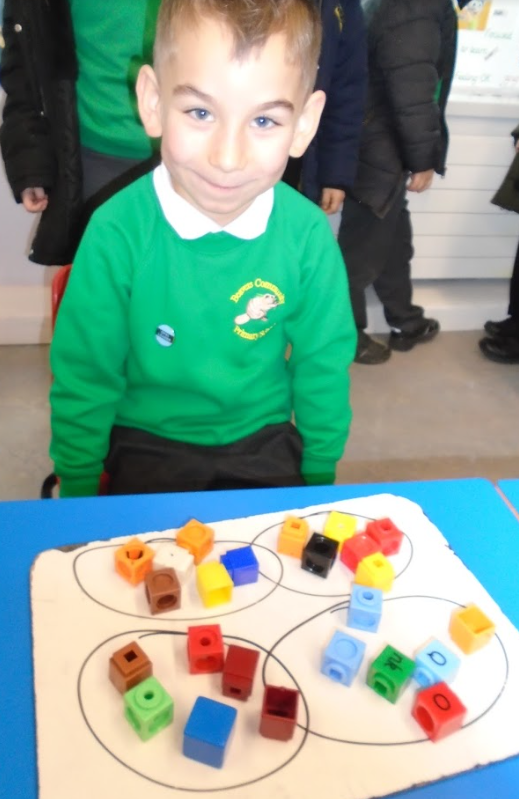 Science
In Science, our topic has been animals including humans. We were very lucky to meet lots of different animals such as Chrissy the school dog, Wendy the school cat and some kittens, Sandy the bearded dragon, Luna the snail and a range of birds provided by First Class Falconry. We have learnt about animal and human body parts, senses, groupings of animals (mammal, reptiles, birds, fish, amphibians and insects), carnivores, herbivores and omnivores, and we also looked at caring for animals.

Geography
In Geography, we have been continuing our topic of the local area. We went on a trip around the local area and spotted lots of places we had previously located on the map. We also looked at human and physical features.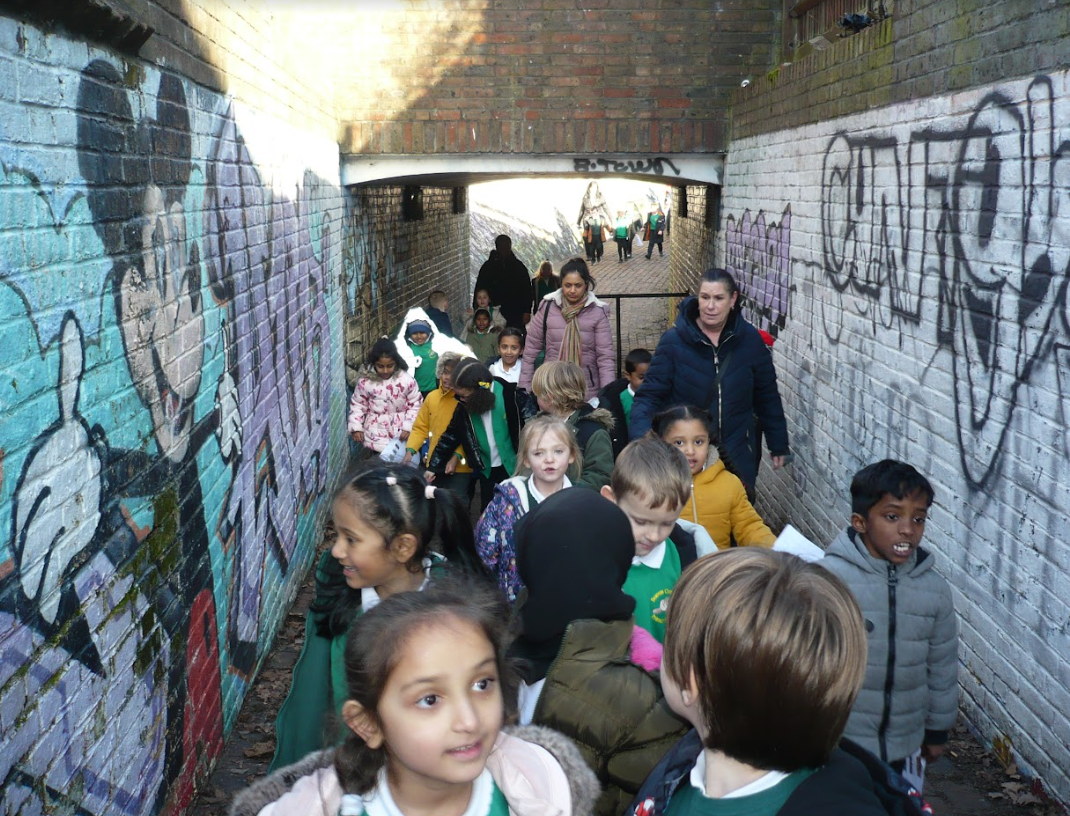 RE
In RE, we have been stories from different religions and the morals that they teach us.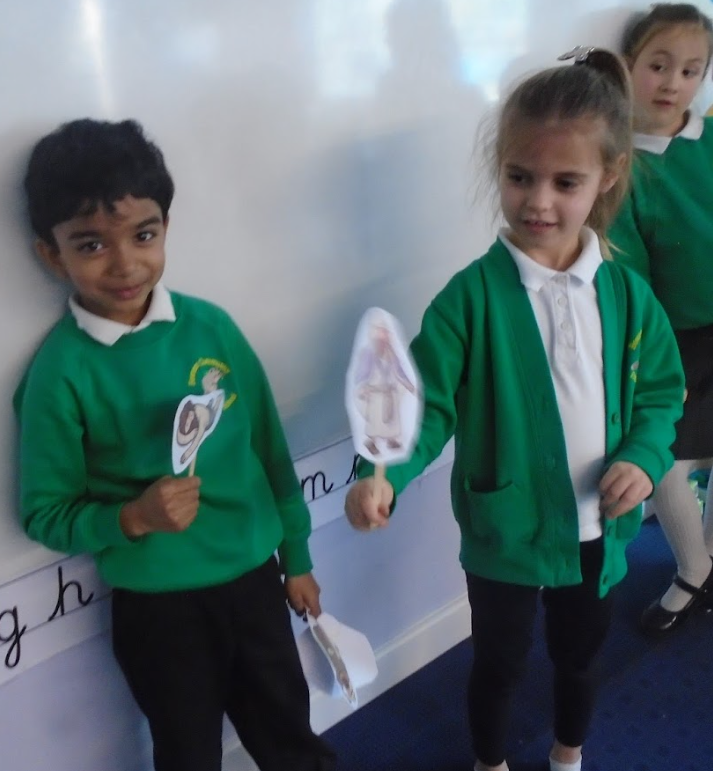 PE
In PE, we have been building our skills for gymnastics and team building games.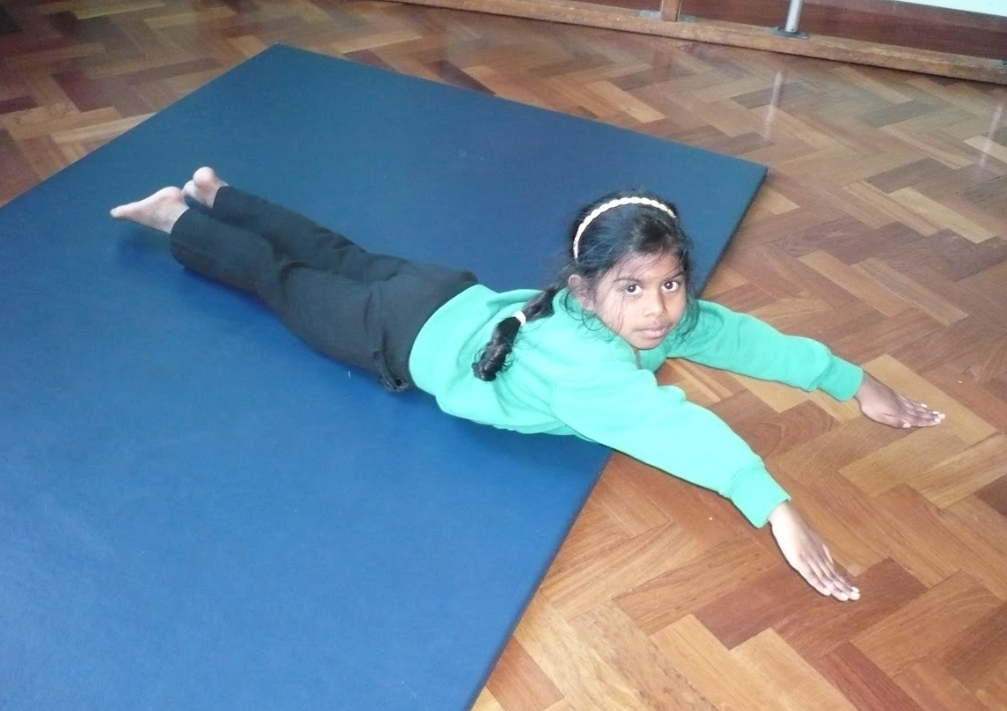 PSHE
In PSHE, we have been focussing on keeping myself safe. We have looked at people we can trust, keeping ourselves healthy, loss and having a good sleep routine.
Music
In Music, We have been listening and appraising different types of music such as Blues, Latin and Baroque.
Art
In Art, we have started a new project called 'playful making'. We are building up to creating a final piece next half-term.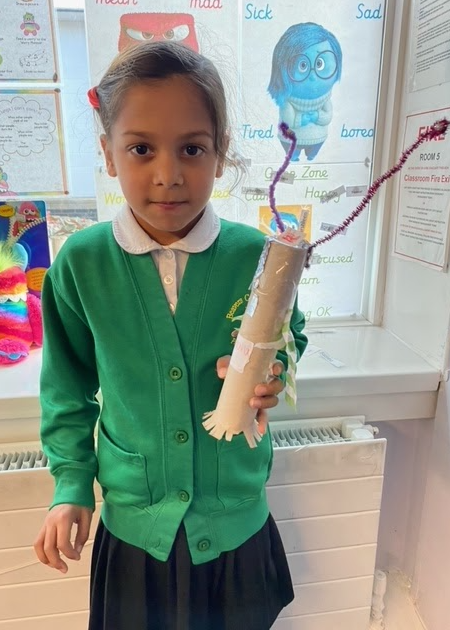 Computing
In Computing, we have continued to learn about E-safety and basic computer skills. We have focussed on following algorithms and looking at search engines.

OPAL
This half-term in OPAL, the sun has come out a few times. We have been very busy creating structures in the sandpit, creating mud recipes, learning dance routines and racing on the bikes!