Autumn 1
The Nursery team have been very busy settling the children into their new environment. A lovely family photograph was taken during the home visit, which has helped the children with the settling in process, as children have been able to see members of their family in the photograph displayed in the Nursery.
During this half-term the children have been introduced to the different areas of learning and staff are continuing to model how to use each area. For example, using visuals to support children wearing an apron before painting a picture and taking shoes off before exploring the sandpit in the Nursery and canopy.
We've been busy in Nursery!
Nursery had lots of fun exploring paint this half-term. The children have enjoyed creating colourful prints using different media such as sponges and transport vehicles.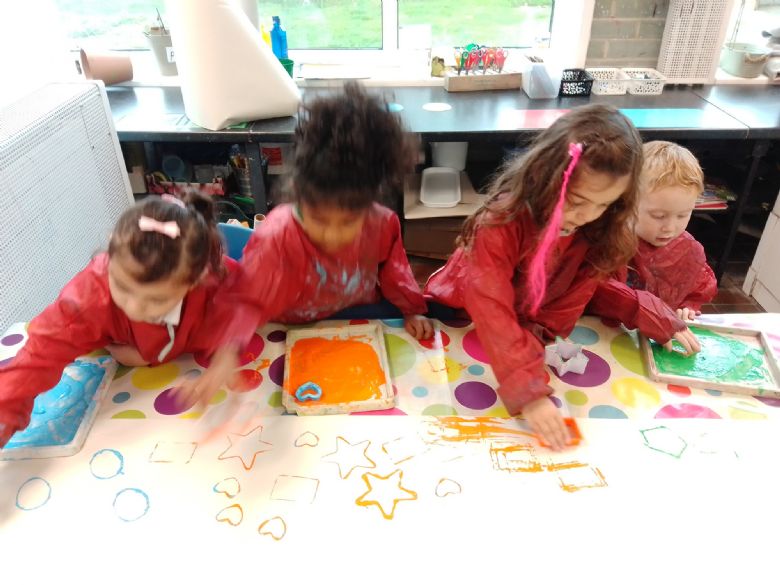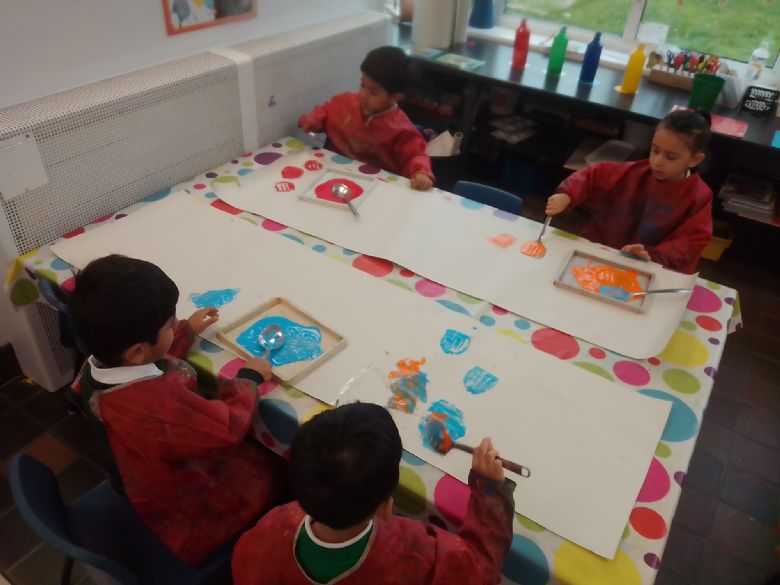 Dance Umbrella came to Nursery and delivered a free movement session. The children enjoyed dancing to music, moving to different sounds and loved playing with the big parachute.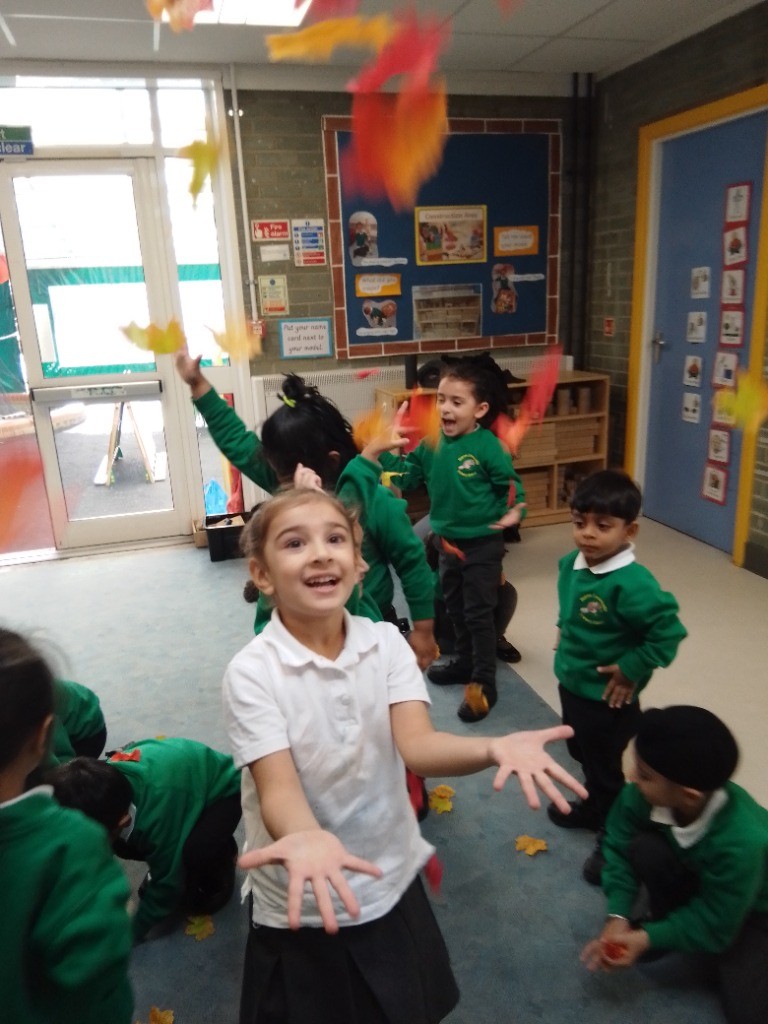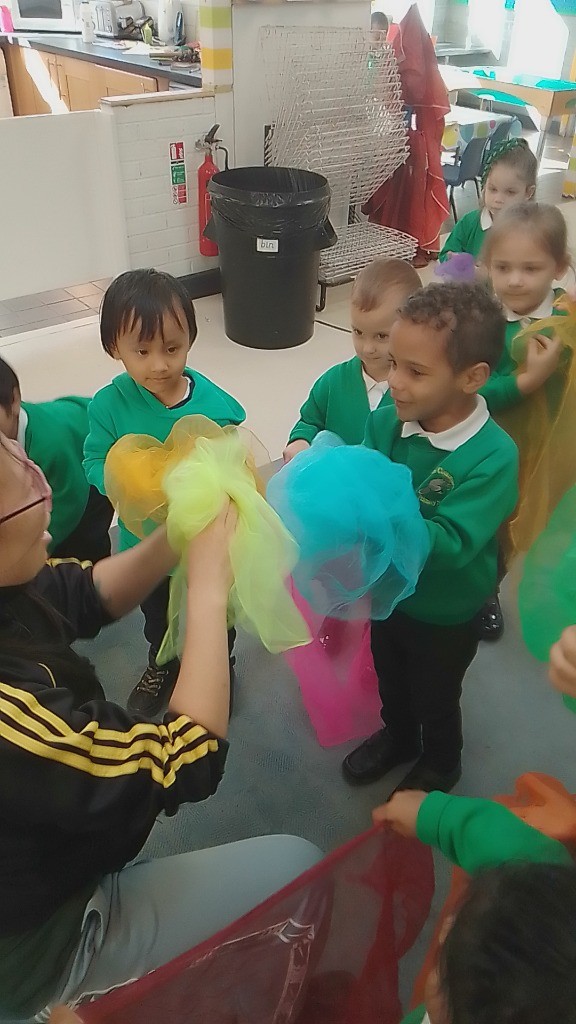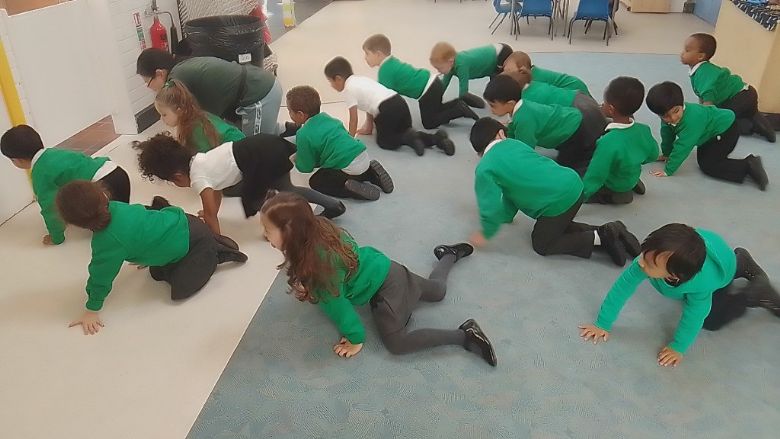 In celebration of Diwali, we invited parents to the Nursery to help the children make chapati's. The children wore their party clothes, had fun cooking, ate traditional food and danced to Hindi and Punjabi songs. A big thank you to the parents who came to Nursery.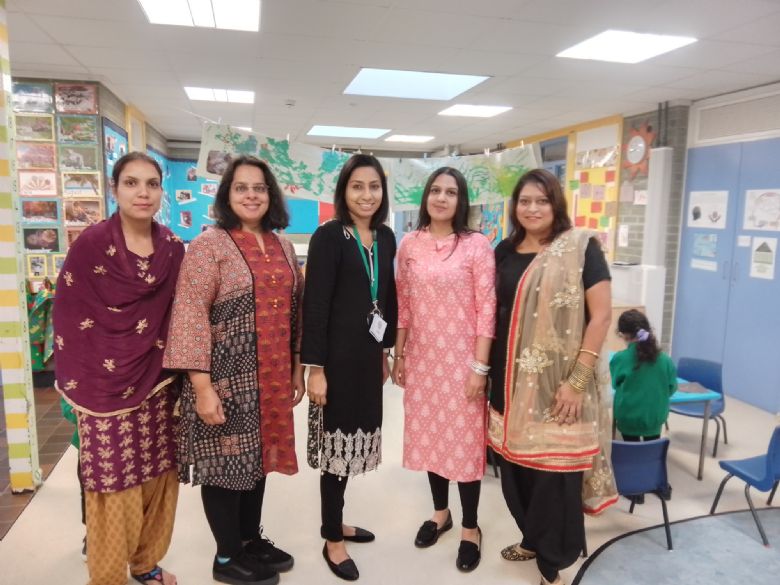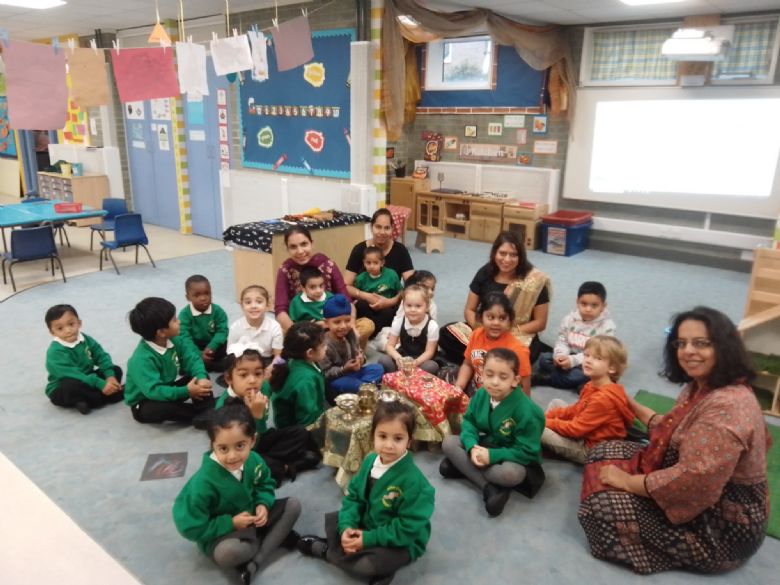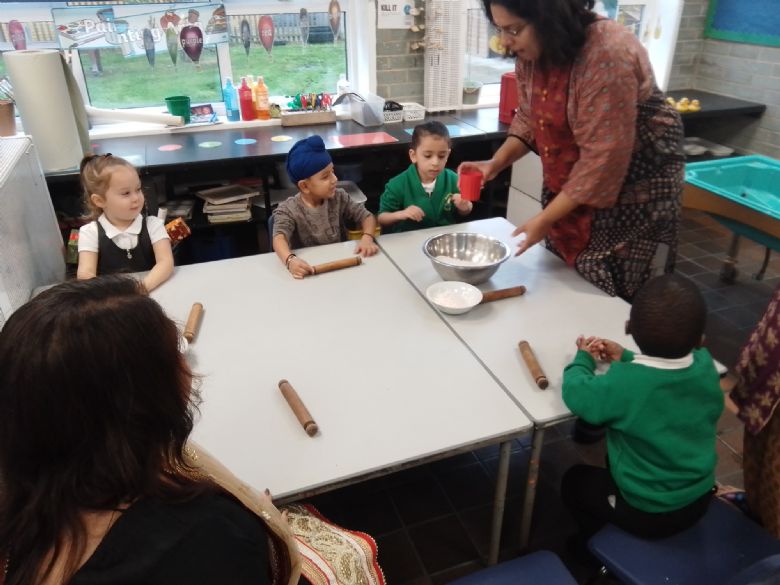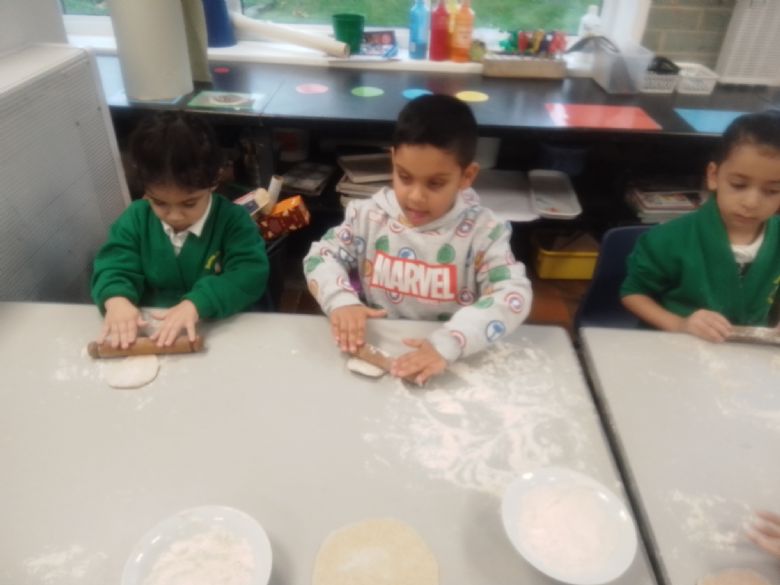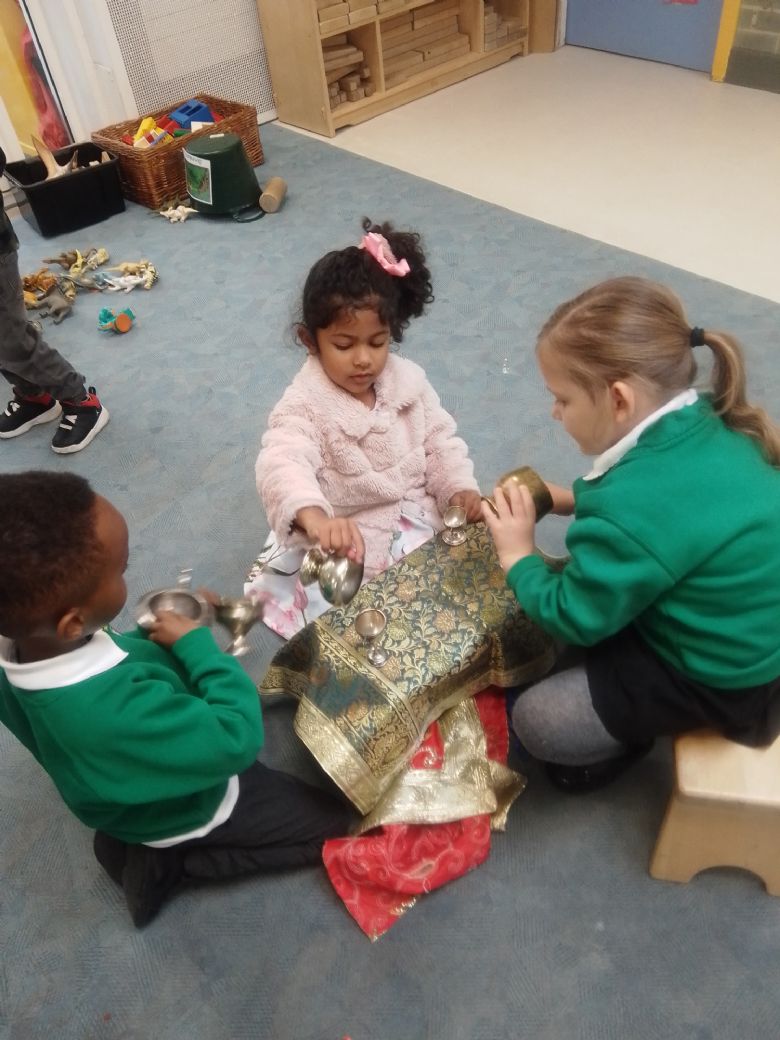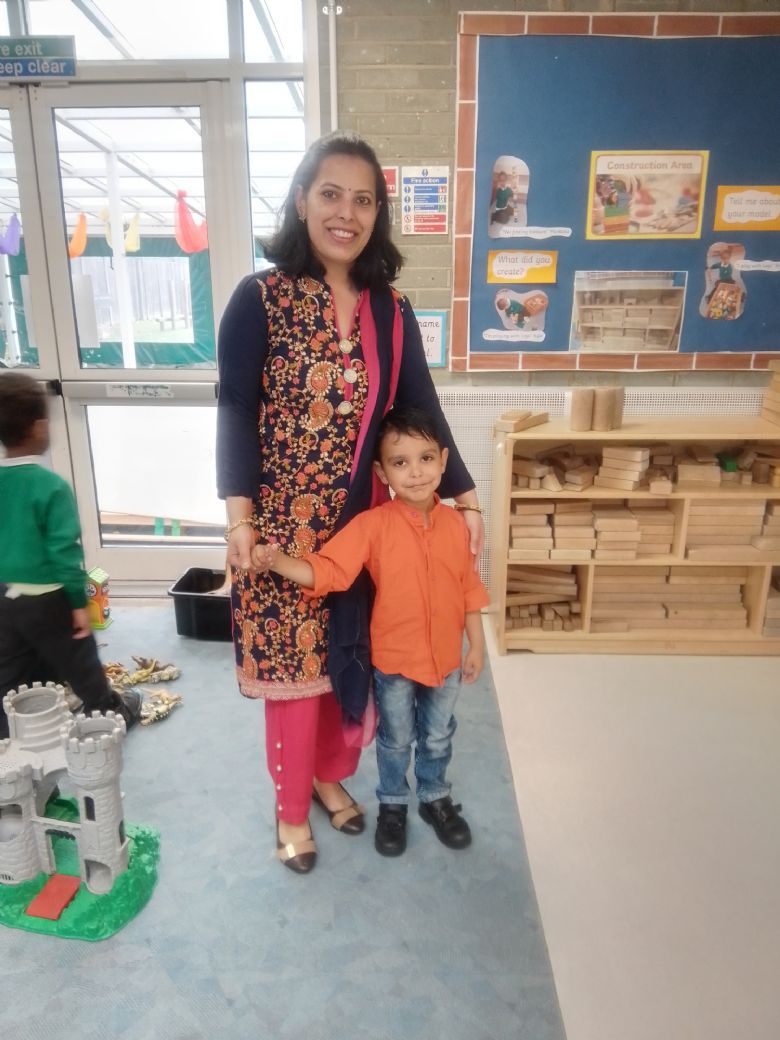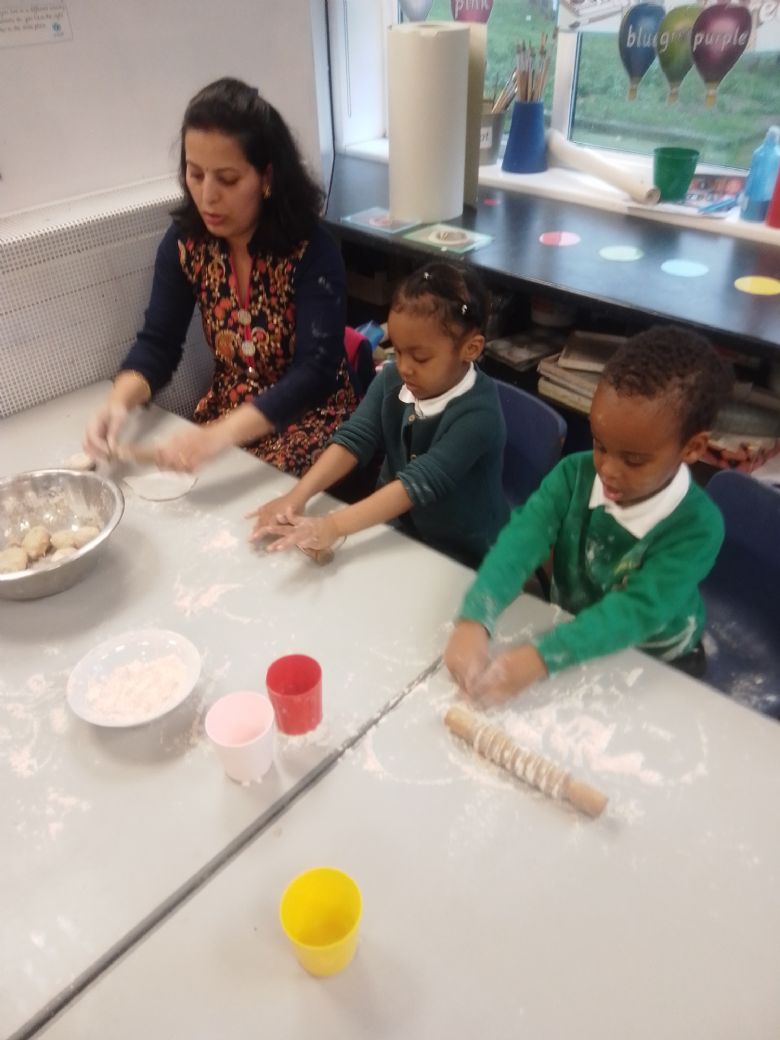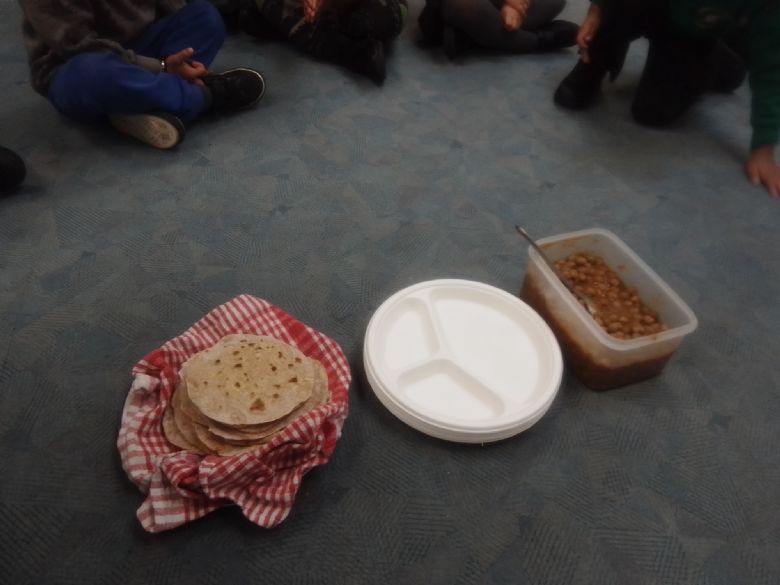 We look forward to organising more events where parents will be invited to Nursery.
Gentle reminders:
Please remember to write your child's name on his/her own coat. Please ensure you send spare clothes in a rucksack with your child's name on it.
Please remember to log onto Tapestry to see photographs/videos of what your child has been doing at Nursery. We would love to see your child's photographs/videos during half-term, this could include your child sharing a book with a family member, helping you cook in the kitchen, going for a walk, creating models using the play dough or playing at the park.